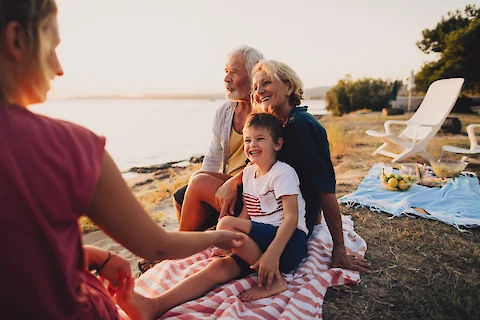 With warmer temperatures just around the corner, it's time to start thinking about spring break - a much-needed break to escape the hustle and bustle of everyday life. For those of us who have elderly family members, it can be a challenge to plan a vacation that meets the needs of everyone in the household. However, with proper arrangements and planning, you can enjoy a vacation for everyone involved! Read on to see our recommendations for planning a spring break trip with the seniors in your household.
Establishing the Goals of the Trip:
Determining the Budget:
Before anything else, it's essential to establish a budget for your spring break trip. Consider the cost of flight, accommodation, food, and activities when developing a spending plan. This could involve setting limits on spending per day or setting aside a certain amount of money to cover the cost of the trip.
Deciding on a Location:
Once you've determined the budget, take some time to decide what kind of vacation you'd like to have. Consider nearby attractions, restaurants, as well as other activities. Is there a beach nearby? Are there any national parks or monuments? Are there any places with unique historical significance?
Setting a Time Frame:
Once you've narrowed down potential locations, set a time frame for your trip. This will help you establish a timeline for logistics, such as flight and hotel reservations. It will also ensure that seniors in your household have enough time to plan and prepare for your spring break trip.
Planning the Logistics:
Making Reservations:
Make sure to book your flight and hotel reservations well in advance to avoid disappointment. Consider opting for a flexible ticket and accommodation as this will give you more choices and could save you money.
Arranging for Transportation:
Plan out how you will get to and from the airport, get around during the trip, and get back home. If your elderly family members are joining you, consider renting a wheelchair or walker to make the journey easier.
Packing Necessary Supplies:
Don't forget to pack the necessary supplies for the trip, such as medications, toiletries, clothing, and first aid supplies.
Taking Care of Seniors Who Live in Your Household:
Choosing a Suitable Destination:
When choosing a destination, take into account the needs of seniors who live in your household. Consider the temperatures, the terrain, and the available activities. Are there flat sidewalks for easy walking? Are there activities suitable for seniors who may have limited mobility?
Making Sure Accommodations are Accessible:
Make sure that the accommodations, such as the hotel, are suitable for seniors with limited mobility. Pay special attention to the hotel room's layout and ensure no stairs or ramps are difficult to navigate.
Arranging for Help Along the Way:
Consider arranging for a caregiver who can assist with the needs of traveling seniors. This could involve arranging for daily care from a reputable in-home senior care company, such as Senior Helpers Berkeley.
Making the Most of the Trip:
Finding Activities Everyone Can Enjoy:
Think of activities that everyone in the group can enjoy, regardless of age. Visit a museum, go fishing, or explore the local area. Consider taking a water taxi or renting a boat, depending on the destination.
Planning a Relaxing Schedule:
Plan out a leisurely schedule that allows plenty of time for rest and relaxation. This could involve taking a leisurely walk or enjoying a scenic view. Plan a picnic or a day at the beach if the weather permits.
Making Necessary Adjustments:
If necessary, adjust the plan to accommodate any special needs. This could involve scheduling a longer rest period or a more leisurely excursion.
Senior Helpers Berkeley Provides In-Home Senior Care 
Planning the perfect spring break trip can be challenging, especially when seniors in your household are part of the equation. With careful planning and consideration, however, you can create a trip that meets the needs of everyone involved. If you're in the Berkeley, Oakland, Alameda County, Vallejo, Pinole, San Pablo, El Sobrante, Richmond, Kensington, and El Cerrito areas, contact Senior Helpers Berkeley for assistance to make sure your elderly family members feel comfortable and have a vacation that is enjoyable and safe.