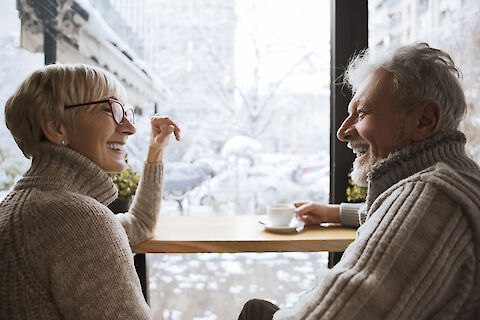 Dating isn't just for the young and the restless. In fact, dating in your golden years can be one of the most enriching experiences ever. With the wisdom of years and the excitement of starting something new, it's a journey worth embarking on. Senior Helpers Bakersfield has tips on how to navigate this journey safely while reaping the benefits of companionship, from boosting happiness to enhancing mental stimulation and uplifting overall health.
The Benefits of Companionship for Seniors
The golden years can certainly be enlivened by a special companion by your side. Sharing laughter, stories, and experiences not only brings a surge of happiness but also stimulates your mind. Engaging in thoughtful discussions or playful banter can keep your brain sharp and active. 
Besides, having someone to share your worries and joys with can help reduce stress and improve health. A partner can motivate you to stay active, eat well, and care for your well-being, which contributes to better physical health. 
Where to Meet Potential Partners
In this digital age, there's no need to wait around for fate to play its part. Online dating platforms tailored for seniors are an excellent place to start. These platforms are designed to help you connect with like-minded seniors in your area, offering a safe and convenient way to meet potential partners. Social media groups are a great way to meet friends and possible romantic interests.
Local community centers, senior clubs, or hobby groups offer opportunities to connect with others who share your interests, making the process of finding a partner more enjoyable. 
Important Considerations when Dating in Golden Years
Remember, communication is the key to a successful relationship at any age. Don't shy away from expressing your feelings, hopes, and boundaries. While it's exciting to meet someone new, it's equally important to maintain your safety. When meeting someone for the first time, choose a public place and let a friend or family member know where you're going. 
Maintaining Independence while Nurturing a Relationship
As much as a new relationship is exciting, it's essential not to lose sight of your own independence. The beauty of dating during your senior years is that you have a lifetime of experience and a secure sense of self. Keep up with your hobbies and interests, spend time with your friends, and enjoy your own company. A healthy relationship should enrich your life, not consume it or confine your world.
Senior Helpers Offers Custom Senior Care Services
Embrace the adventure of dating in your golden years and remember, age is just a number! Companionship can bring a sprinkle of joy, a dash of excitement, and a whole lot of love into your life. With open communication, boundary setting, safety precautions, and a balance between independence and companionship, you're ready to step into the world of dating. 
For those living in Bakersfield, Delano, Frazier Park, Shafter, and Wofford Heights, Senior Helpers Bakersfield is here to support you on this journey. Contact us for personalized in-home care services for seniors.