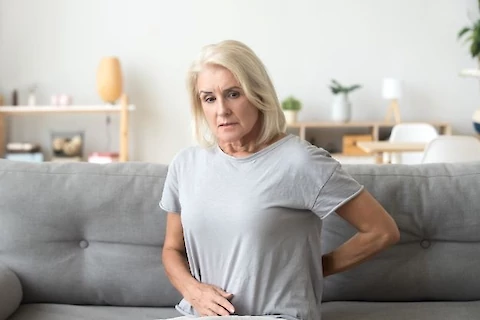 Urinary Tract Infections Strike at Any Age
Urinary Tract Infections (UTIs) are not an ideal topic for conversation. They are a painful nuisance that accounts for 8.1 million people visiting their primary care physician each year.
However, the severity of symptoms that can occur in an older adult makes it a necessary conversation topic.
UTIs can occur for anyone at any age but are most common in women and older adults. As we get older, however, the symptoms of a UTI will change. If you've had one in your life, you know that they can be both painful and uncomfortable. However, aside from the general irritation, and although rare, you may outwardly show changes in your cognition.
UTIs Often Mistaken for Early Stages of Dementia or Alzheimer's
UTIs in the elderly are often mistaken for the early stages of dementia or Alzheimer's, according to National Institutes of Health (NIH), because symptoms include confusion or delirium-like state, agitation, and hallucinations. Some may exhibit other behavioral changes, poor motor skills or dizziness, or even fall.
These symptoms may manifest themselves in different ways that often risk the dignity of the infected older adult. It is not uncommon for seniors to do out of the ordinary things such as curse at or threaten to harm their caregivers as well as remove articles of clothing in public.
Unfortunately, when an older adult starts "acting out" or demonstrating "aggressive behavior" the first diagnosis given by health care professionals is a complication due to dementia or Alzheimer's rather than looking at the behavior as a symptom of an UTI.
These types of drastic personality changes are common, but because the symptoms are so closely associated with dementia, it is often interpreted as just another reminder of our loved one's cognitive decline.
How to Reduce the Risk of a UTI
UTIs are caused by bacteria in the bladder. People with incontinence or who have difficulty getting up and going to the bathroom on their own are more at risk for UTIs because of the close contact the adult briefs have with their skin.
Here are some suggestions for reducing the risk of UTI. First, drink plenty of fluids (2 to 4 quarts each day) and drink cranberry juice or use cranberry tablets. However, avoid caffeine and alcohol because these irritate the bladder. It may be helpful to set a timer to remind on the use of the bathroom.
For women, do not use douches or other feminine hygiene products and always wipe from front to back. Also, wear cotton-cloth underwear, and change briefs frequently, at least once a day.
3 Ways to Track and Prevent UTIs
Talk to a Doctor
Left untreated, UTIs can severely compromise the immune systems of older adults. A UTI can be determined with a simple urine test, so asking a doctor to perform a urine test when we notice a sudden change in behavior is a great way to prevent prolonged discomfort and worsening of symptoms for our loved ones.
Take Notes
Family caregivers should always keep notes of their loved one's medical conditions and behavior even when a UTI is not suspected. Charting this day to day is helpful in managing care, and also allows us to document trends we may not pay too much attention to in the moment.
Stay Hydrated
Dehydration in older adults is common and is a leading cause of developing an UTI. Drinks like Gatorade and apple juice are popular options to keeping our loved ones hydrated.
Like mentioned above, drinking cranberry juice is a popular home remedy for treating UTIs. This sweet juice is also a more enticing drink to offer our loved ones who just don't seem to drink enough water.
Caregiving that Enhances Dignity
UTIs in older adults will cause our parent or loved one to act in all types of ways that may compromise their dignity. As a family caregiver, it is shocking and even hurtful when our loved one becomes angry and threatens us. But taking these types of reactions personally can be detrimental to the quality of care we provide as we may become more cautious or saddened by their new behavior.
As we stop and consider these behaviors as symptoms rather than natural progressions to a disease process we may begin to reframe the way we provide care. Catching these types of changes at the onset of an infection will better allow us to get them the medical treatment they need, but also stops the worsening of these often-uncharacteristic behaviors