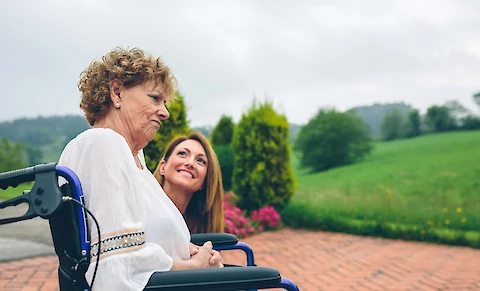 Caring for a loved one with dementia can be an overwhelming and difficult task. Putting together a checklist of essential items to consider before committing to a plan is necessary to make sure all your bases are covered. At Senior Helpers Tempe, we understand the difficulty associated with dementia care planning and have compiled a helpful checklist of steps that everyone needs to take to make the best plan possible for their beloved family members.
Talk With Doctors
Communication with the doctor is essential when it comes to dementia care planning. You need to understand the diagnosis and the condition of the individual, as well as discuss any potential medical treatments. Doctors are also a great resource for advice and referrals to local dementia care services and organizations that can help provide additional support.
Research Resources
Researching the local options for dementia care services is vital. Options may include in-home care, assisted living facilities, or other local senior care organizations. Investigate all of your options and find the one that best meets the needs of your loved one. You can also look for information from reputable dementia sources online, such as the Dementia Society of America.
Plan Financially
Caring for someone living with dementia is often expensive, so it's wise to plan for the financial costs of care. Calculate the costs of the type of care your loved one will need specifically, such as an in-home service or a permanent living solution. Also, determine what insurance coverage may be available, as well as look into additional financial assistance programs, such as Medicaid.
Make Home Improvements
For those planning to care for a loved one with dementia at home, home safety is key. Investing in safety features such as stair rails, grab bars, and other safety equipment can help prevent falls and other potentially dangerous accidents.
Get the Whole Family Involved
When planning for dementia care, it's smart to get the entire family involved. Working together and understanding everyone's roles in the plan can ensure that the needs of the person living with dementia are met at all times. Plus, everyone who visits should know how best to interact with their loved one and what to watch for/how to help in case of an emergency.
Seek Support
Caring for a loved one with dementia can be overwhelming, so it's wise to seek out support. Support groups for caregivers can provide much-needed emotional and moral support, while groups designed for those living with dementia can help provide valuable connections and companionship.
Work With Senior Helpers Tempe
Dementia care planning is a daunting task that requires careful consideration and planning. Following the steps outlined in this checklist can help ensure that all the necessary steps are taken before committing to a plan. At Senior Helpers Tempe, we understand the difficulties associated with dementia care planning and are here to help. If you are looking for in-home senior care services in Tempe, Mesa, Ahwatukee, Chandler, Biltmore, South Phoenix, Central Phoenix, Laveen, Arcadia, Sun Lakes, Queen Creek, San Tan Valley, Gilbert, Maricopa, or Casa Grande, contact us today.