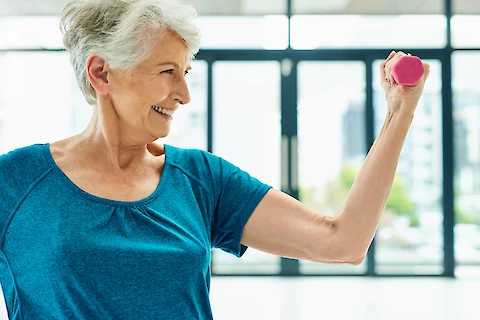 Osteoporosis weakens your bones and increases the risk of fractures. It impairs one's mobility and balance. Maintaining healthy bones is vital, especially during cold weather in Tempe, South Phoenix, or San Tan Valley as winter ice increases the risk of trips and falls. Bone health is often taken for granted, and symptoms of osteoporosis often do not appear until it is too late. However, lifestyle habits and good nutrition can help in treating and managing osteoporosis. Read on to learn seven daily routines for treating and managing osteoporosis.
1. Add exercise to your daily routine
Physically inactive seniors have higher risks of osteoporosis than their more active counterparts. Simple activities in San Tan Valley, such as walking, running, yoga, dancing, and jogging can help build strong bones. Remember, the pace and frequency of these exercises are up to you. Check with your doctor which weight-bearing exercises are suitable for your bones before starting any workout routine.
2. Eat foods rich in calcium
One common cause of osteoporosis is calcium deficiency. Diets that are low in calcium contribute to reduced bone density. This increases the risk of fractures. Milk, kale, sardines, and soy products are excellent sources of calcium. Take these calcium-rich foods to prevent osteoporotic fractures.  
3. Get enough Vitamin D
Vitamin D helps your body absorb calcium. Sunlight serves as a source of vitamin D so bask in the sun for at least 5 to 10 minutes. During winter or fall in South Phoenix, you need to get the mineral from your diet because the sun is not strong enough. Eat foods such as oily fish, red meat, and cereals to increase bone strength.
4. Incorporate servings of green veggies
Diets rich in vegetables are excellent sources of minerals and fiber. Green vegetables help maintain bone strength and density. Eat servings of broccoli, kale, or cabbages to reduce calcium and bone loss.
 5. Make lifestyle changes
Avoiding excessive consumption of alcohol and smoking are two lifestyle changes that will make a huge difference in your bone health. Smoking tobacco is a risk factor for bone loss, and smokers often have higher chances of falling. Alcohol interferes with your body's ability to regulate calcium and vitamin D absorption.
6. Avoid caffeinated drinks
Caffeine lessens the amount of calcium in your body resulting in loss of bone density. It leads to weak and brittle bones. Avoid coffee and energy drinks. Excessive amounts of fizzy drinks and tea should also be avoided.
7. Use mobility aids
Falls increase the risk of osteoporosis fractures. Take measures to prevent trips and falls. Use mobility aids such as standers, and canes to ease mobility in your daily life.
Don't let osteoporosis stop you from living your best life
That said, there is still time to begin taking care of your bones. If you live around Tempe, South Phoenix, or San Tan Valley, contact us to schedule in-home care services to assist your senior loved ones living with osteoporosis. We also serve Chandler, Central Phoenix,  Biltmore, Mesa, Laveen, Sun Lakes,  Gilbert, Casa Grande, Ahwatukee, Queen Creek, Arcadia, and Maricopa. Let Senior Helpers Tempe care for your loved ones during the cold weather and any time of the year.