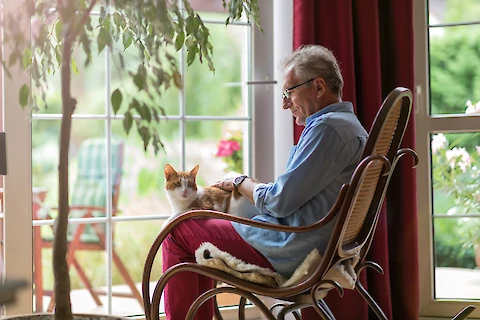 6 Daily Habits That Can Worsen or Cause Osteoporosis
6 Daily Habits That Can Worsen or Cause Osteoporosis
According to Bone Health & Osteoporosis Foundation, 10.2 million Americans live with osteoporosis with another 54 million at risk due to low bone density. Osteoporosis is a condition of low bone density that occurs when a person loses too much bone mass. Osteoporosis can lead to broken bones and other osteoporosis-related injuries.
The following are 6 daily habits that can worsen or even cause osteoporosis to develop over time:
Lack of Vitamin D
Vitamin D is the secosteroid hormone responsible for the absorption of calcium. Not getting enough vitamin D in your diet can result in a loss of bone density, which increases your risk for fractures. Always take a supplement to make sure you're getting enough vitamin D. If you live in Tempe, Chandler, Arcadia, Biltmore, Queen Creek, and nearby areas, make sure to get enough Vitamin D by taking morning walks.
Lack of Enough Physical Activity
Sedentary lifestyle results in loss of bone mass. When it comes to exercise, there's no one-size-fits-all approach—but too little exercise can lead to osteoporosis over time if you don't get enough bone-building and core strength.
Low Calcium Diet
Calcium is essential for bone health, and it's essentially crucial for women who are pregnant or breastfeeding. Lack of calcium causes diminished bone density. When pregnant, it is advisable to talk to a doctor about how much calcium is suitable for the body and whether supplements are recommendable.
Drinking Alcohol Regularly
In a study by the University of Nebraska Medical Center, alcohol has been shown to increase the rate at which bones break down and decrease the rate at which new bones are formed. It is essential to watch out for heavy drinking when trying to build up bone health.
Use of Tobacco
According to the National Center for Biotechnology Information, Tobacco contains over 7000 chemicals that affect bone turnover mechanisms leading to low bone mineral density (BMD). Smoking cigarettes or chewing tobacco products like snuff or dip. Both cigarettes and chewing tobacco cause chemical changes in the body that weaken bones, especially as they age.
Medications
Taking medications that contain steroids or estrogen hormones (birth control pills, hormone replacement therapy). However, it is advisable to talk to a doctor about how to safely reduce the amount of those substances in the body.
Women above 65 years are at a higher risk of getting osteoporosis. Also, having a family history of osteoporosis or other bone diseases, such as
Paget's disease (a form of bone cancer)
Multiple myeloma (a blood cancer)
Breast cancer or prostate cancer
Being overweight
Being diabetic
Having had radiation treatments to the head area including, brain tumors; having had chronic kidney failure; having had multiple surgeries on hands and feet
Get Screened for Osteoporosis
A report shows that 80 percent of seniors in America who suffer from fractures are not tested for osteoporosis. It is advisable to take tests frequently to maintain good bone health and avoid fractures. Marking World Osteoporosis Day on October 20 serves as the best opportunity to take a bone density test. Fitnescity offers tests for osteoporosis in Tempe, Ahwatukee, Laveen,  Chandler, Arcadia, Biltmore, Queen Creek, and nearby areas.
Let Seniors Helpers Help Your Elders
If you want to ensure the best care for your seniors, get in touch with Senior Helpers Tempe. We are a leading provider of in-home senior care and companion services for seniors who may need help with everyday tasks. We serve the following areas: Tempe, Ahwatukee, Mesa, Chandler, South Phoenix, Central Phoenix, Arcadia, Biltmore, Laveen, Sun Lakes, Queen Creek, Gilbert, San Tan Valley, Casa Grande, and Maricopa. Contact us today to learn more!