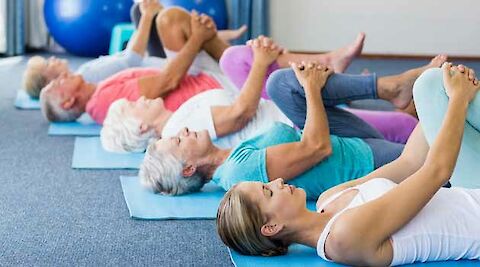 3 Ways Pilates May Help Your Brain
1. It promotes focus and mindfulness.

It's difficult to practice Pilates with a wandering mind. "In Pilates, we ask you to move one vertebra at a time," and that requires attention and focus, says Anne Bishop, a Pilates instructor in Petaluma, California, and the founder of an educational organization called Body Brain Connect. Bishop teaches students to notice sensations produced by each movement and to coordinate their movements and breathing. When movement, breath and attention are in sync, that can create a meditative state, she says.

2. It could make you stronger — in body and brain.

Pilates is a form of strength training, and a February 2020 study at the University of Sydney found that strength training led to benefits in cognitive performance. The study specifically identified benefits involving the hippocampus, which plays a major role in learning and memory.

3. It may help you sleep better.

While any form of exercise may help you sleep, Pilates may be especially beneficial. Dance students who practiced Pilates reported better sleep than those who did not in research by Marianne Adams, a professor of dance studies at Appalachian State University in Boone, North Carolina. Pilates may engage the body and brain in ways that "help clear our head noise to let us lie down and sleep," Adams suggests.
When: SECOND SUNDAY OF EVERY MONTH | 10 A.M. - 3 P.M.
Where:  in the heart of Tempe. Meet us on Mill Avenue
What: Introducing Second Sundays on Mill- a new monthly event series in the heart of Tempe. Meet us on Mill Avenue for a local market, featuring Arizona-made artisans, crafts, baked goods, unique gifts, and more. Enjoy street performances, live music from local musicians, community programming, fitness classes, and outdoor games.  This event is family-friendly, surrounded by delicious eats and treats from local restaurants- and a great way to mill around on a Sunday afternoon.