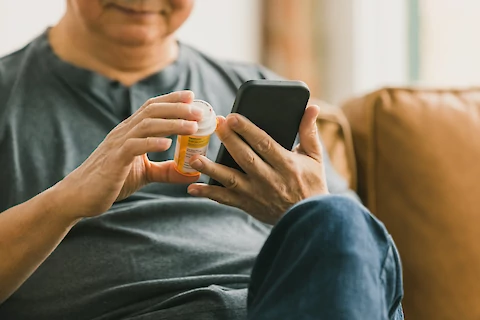 For family members with elderly parents, managing medication refills can be a daunting task. Ensuring that seniors get their medication refills on time every month is essential for maintaining health and saving money. Unfortunately, it is easy to forget when prescriptions are due for a refill or misplace important paperwork regarding drugs and drug costs.
To make sure medication refills for seniors arrive on time each month, follow the tips below.
The Importance of Refilling Prescriptions on Time
It is important for seniors to keep medication refills on time. This way, they get the most benefit from their prescriptions. Cost savings are one of the primary motivations why many families opt to have prescriptions filled on a quarterly basis instead of more often. In addition, taking drugs as prescribed can help seniors avoid costly hospital visits and preventative treatments related to not following medication instructions.
In terms of health, timely medication refills can make all the difference between minor or major side effects that can occur in various conditions, including diabetes, heart disease, as well as high blood pressure, which commonly afflict aging populations. Making sure medical maintenance medications get filled when they need them each month makes it easy for seniors to adopt a consistent plan for managing their well-being without interruption due to missing doses caused by delays in getting prescription refills.
How to Make Sure Seniors Get Their Medication Refills on Time
Here are some useful tips on how to ensure seniors get their medication refills on time each month.
Automate Refills and Orders
Many pharmacies offer the convenience of automatic refills and orders. By setting up an automatic refill system, seniors' medications will arrive right when they need them without missing a beat. Additionally, look into online shopping opportunities offered by your pharmacy so that prescriptions can be conveniently ordered directly from home.
Make a Calendar to Track Refill Dates
Keeping track of refilling dates is important for ensuring that prescriptions always reach seniors on time. A simple calendar or set of alerts can help families stay informed about upcoming prescription refills.
Utilize Apps and Reminders
Luckily there are many different apps available today that make it easy to keep track of drug history. They also provide reminders when medicines should be taken as well as due dates for new orders and more.
Set Up an Account with a Pharmacy Delivery Service
Setting up services through your pharmacy enables elderly parents to receive their medication right at their doorstep rather than have to worry about going out themselves. Delivery services may also automatically refill medications, so you don't have to worry about it.
Does Your Elderly Loved One Need More Help with Medication, Self-Care, and More?
As medical needs increase, some elderly individuals may need more help. They may need assistance in making sure that they receive refills on time and additional support around the house.
At Senior Helpers Huntsville, we provide in-home care for seniors in Huntsville, Madison, Meridianville, Hazel Green, Harvest, Toney, Owens Cross Roads, New Market, and Brownsboro, including help with remembering medication refills and other tasks. Contact us today to learn more about our services and how they can benefit your family.