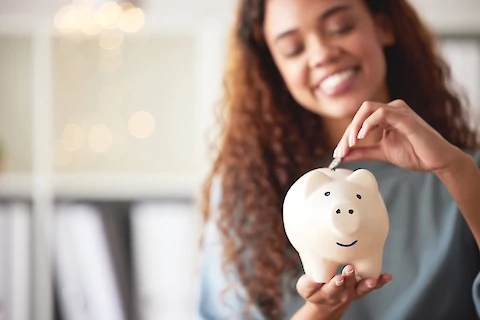 When Do You Need to Start Setting Money Aside for a Senior Caretaker?
Did you know that 40% of people over 40 reports not having confidence in their ability to pay for the care they'll need when they're older? That's almost half of the poll's respondents! This means more people than you might think fear they won't be able to cover the financial cost of senior care when they need it most.
The good news is that it's never too late to start preparing for the future. Here's when to start setting aside money and some helpful tips for budgeting as you get started.
The Sooner, the Better: Start Setting Aside Money Now
No matter what stage of your life, it's better to start preparing for your future as soon as possible. Some experts recommend it as early as your twenties, but it's not always possible. Start by discussing your finances with a professional and your family—where is there wiggle room to save, and will your family be contributing? You may also want to consider how involved your family members will be. This will give you more insight into whether you need to prepare for 24/7 and overnight care.
To give you an idea of what to expect:
The average cost of home care in Alaska is about $18-$25 an hour. If you estimate $21.50 for good measure (right in the middle!), you could be looking at about $1,806 per week for 24/7 live-in care (which works out to be 84 hours of work). On the other hand, supplemental care to what your family provides will cost less, depending on how much time will be needed from your senior caretaker.
Keep in mind this is just an estimate to help inform your budgeting.
Budgeting Tips You Can Start Implementing Now to Prepare for the Future
It doesn't matter how close you are to needing senior care; any savings can help. With the proper budget, you can save enough to live comfortably with the care you need. Here are some tips to consider for saving, both as the person who will need a senior caretaker and loved ones who plan to contribute to costs:
Are You Considering a Senior Caretaker for You or Someone You Know?
Are you or someone you know considering a caregiver in Soldotna, Anchor Point, Anchorage, Homer, Kenai Peninsula, Kaslof, Kenai, Moose Pass, Ninilchik, or Seldovia, AK? Senior Helpers The Kenai Peninsula can connect you with the best professional caretakers in the area, personalizing in-home care experiences for you and your loved ones. Contact us today to learn more about preparing for the future, setting aside money, and getting the in-home care you need when you need it.