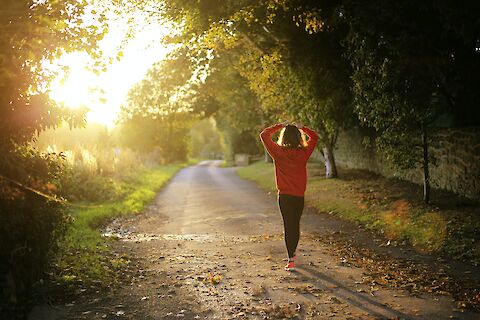 Handling Caregiver Burnout
Being a caregiver can be challenging and rewarding. Caring for a loved one or multiple people can present unique obstacles. You may be experiencing signs of burnout and not realize it. Burnout is a mental and physical state of exhaustion. There are many elements that can lead to burnout such as: taking on too much by yourself, being physically drained, financial burden, and not getting the assistance you need.
Let's look at some of the common signs of burnout and tips to manage them.
Common signs of burnout
● Anxiety (stressed out and worried)
● Social withdrawal (not engaging with others)
● Not sleeping well or oversleeping
● Brain fog and forgetfulness
● Easily frustrated
● Weight changes (weight gain or weight loss)
● Lack of enjoyment and emotion
Managing Burnout
● Stop and think about your situation. Research options that may be available to you such as employee assistance programs or support groups. Have a conversation with your supervisor to address specific questions or concerns.
● Discover something you enjoy. Try journaling, exercising, music, games, crafts, or other activities. You might be surprised and find a new hobby.
● Take breaks for self-care. If you aren't taking care of your own needs, then you will not be your best for others. Regular breaks will help fuel your journey. Don't forget to reward yourself and celebrate your accomplishments!
● Don't be afraid to ask for help. Reach out to your coworkers, friends, family, and loved ones. Sometimes talking out issues, goals, and seeking advice can help resolve things.
● Consider respite care. Respite care provides short-term or emergency breaks for family or other unpaid caregivers.
If you are ever experiencing burnout, know that you are not alone. There are many different causes for burnout and ways to resolve it. By knowing some of the common signs and tips to manage burnout you can be better self-aware and be your best self!
Resources
Respite Care: https://www.seniorhelpers.com/tx/san-antonio-north/services/respite-care/
Compassion Fatigue Awareness Project: https://compassionfatigue.org/index.html Caregiver Action Network https://www.caregiveraction.org/
Caregiver Resources: https://www.caregiverstress.com/stress-management/family-caregiver-stress/national-resources/
Virtual Support Groups: https://www.alz.org/events/event_search?etid=2&cid=0