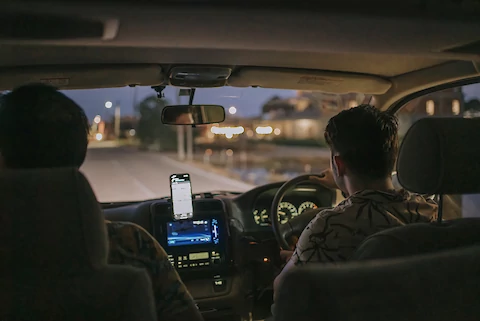 How to Find Local Drivable Holiday Light Displays for the Whole Family
There is nothing better during the winter holidays than driving your family around in the heated car with carols playing on the radio, looking at holiday lights displays in Montgomery. It develops memories and traditions that last from one generation to the next. If you're new to an area, you might not know where to go or what neighborhoods offer the best displays. You want the whole family to have a good time, but younger kids can get antsy if there aren't many lights to capture their attention. Here are a few ways to find the local drivable holiday light displays in College Station and beyond.
Find the Local Drivable Holiday Light Displays
Social Media Community Page
Facebook can be a great resource for finding local holiday lights displays. Many towns, communities, and neighborhoods have groups that you can join. These pages will probably already have several posts about holiday light displays at this time of year.
If you don't see any close to you, you can create a post asking about holiday lights closer to your home. You'll be surprised at how many people will respond, and you might find a few hidden gems to check out. 
Word of Mouth
From co-workers to neighbors, word of mouth is a great way to find out where the best light displays are in the Bryan area. Everyone will have a favorite neighborhood they visit each holiday season or a larger, professional lighting display that isn't too far away. 
Certain subdivisions might have themed holiday lights or do something special on specific nights, such as white bags with candles lining the road. These are beautiful displays that don't get advertised through normal channels. 
Local Radio Station
Local radio stations are a fount of information for local events and things to do. If you're lucky enough to have one for your local community, you can listen in for tips about things to do, including lighting displays, over the holidays. A suburban community can find some events on the closest city's radio station. You don't have to listen for hours trying to listen for more info on lighting displays. You can visit the radio station's website, where they usually list that kind of information. 
Hit the Road
If you don't have younger children who get fussy in the car, you can hit the road and find your favorite neighborhoods with lighting displays in the area. You can start with your subdivision and branch out methodically or simply drive around until you see a street that has potential. Some homeowners put on a lovely display of holiday lights each year. You just have to find them. 
Partner With Senior Helpers Bryan-College Station for the Help You Need
The winter holidays are a magical time in Bryan, Conroe, College Station, Livingston, Montgomery, and Huntsville, with great spots to see the holiday lights displays. When you need help caring for a senior parent or loved one, Senior Helpers Bryan-College Station is here for you. Contact us today!