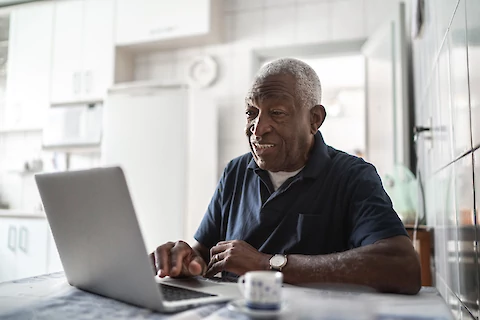 Caring for Your Aging Loved One from a Distance
There is a lot that goes into making sure your aging relative is safe and comfortable. The situation can be frustrating when you live far away and cannot be there in person. To be an effective long-distance caregiver, the first thing you should do is to gather the information you need so you can be well-informed. This will make it easy for you to work smart and overcome the associated challenges.
Here are some tips to help you get started with long-distance caregiving.
Connect with friends and neighbors
Caring for an elderly loved one is an important responsibility. Having eyes and ears on the ground will be critical in achieving effective long-distance caregiving. You should ensure you stay updated and have an accurate picture of what is happening to your loved one at all times. Connecting with neighbors and friends who can access your loved one easily will help you obtain the information you need. This will enable you to request for additional help for them when the need arises.
Plan regular visits
Whenever possible, you should consider different living arrangements such as moving closer to your loved one. Depending on where you live, you can plan regular visits back home. These visits will allow you to evaluate the health status and care needs of your loved one in person, and provide the company the elderly require to combat loneliness. You can talk to your siblings to establish the specific aspects of your loved one's care each person will be responsible for.
Use technology to stay in touch
In between your visits, you should consider using technology to stay connected with your loved one. Video communication makes it easy to stay in touch in a meaningful way, monitor their care and express your love from a distance. The visual cues will enable you to make better decisions in terms of caring for the elderly individual from afar. In addition, technology such as medical alert systems will help you ensure that emergency help is available when needed.
Have an emergency plan
You should have a plan in place to allow you to get home on short notice in case of an accident or emergency. Make sure you have a support system of people to help take care of your responsibilities when you are gone. Remember to keep their contact information within easy reach and have essential items already packed in a travel bag. This will make things easy for you when you have to travel urgently.
Hire a professional
Your senior loved one's care needs are bound to change over time. One of the best ways to ensure your aging loved one receives the best care possible is to enlist professional help. The experts will assess the individual's care needs, come up with a personalized care plan and serve as a single point of contact for when you need information. This will help make caregiving more manageable.
There is no doubt that long-distance caregiving can be a challenging experience. As such, you should not try to do it all on your own since it can take a toll on you. Senior Helpers provides quality in-home senior care services in Warren, Youngsville, Corry, and the neighboring areas, to help make distance care for seniors easier for you. Contact us to learn more about our services and how we can help you care for your elderly loved one.