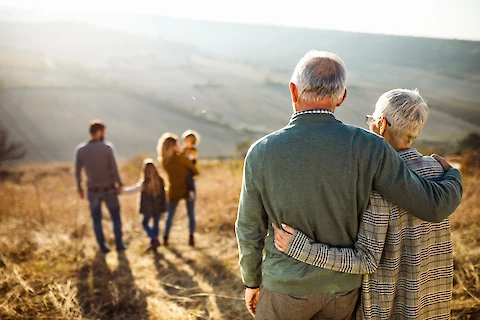 The Many Benefits of Senior Companionship in Concord,NC
Many of us depend on friends and family members to help us with our day-to-day activities and chores. As much as we appreciate the help and love the time we spend with the people we are close to, it can add take away from the more enjoyable quality time we'd like to spend together in Concord, NC.
Time with family should be about quality instead of quantity. Senior companionship and home caregivers are an excellent option, and there are several reasons to choose senior companionship instead of, or in addition to, family care in Concord.
Your Independence
Our loved ones want to help make our lives easier. This can consist of doing chores around our house, going shopping, and providing transportation to various appointments. Sometimes, they do so much that there is nothing left for us to do for ourselves. But easier does not always equal better.
The help is appreciated and their love is evident but it might not be what you need at that moment. Many times, you just need company. Sometimes you want to wash your own underwear and cook your favorite meal without the well-meaning interference from your sister who tries to distract you while checking to make sure you turned off the oven.
As we age, our level of independence becomes a balancing act. What is true one day may not be true the next. A senior companion with great communication skills can work with you and help you in the areas you need help and step back when you have things under control. You do what is comfortable for you while help from a companion is just a short distance away.
Your Privacy
Some people are more comfortable with a friendly and discreet professional helping them in and out of the shower than a friend, and sometimes it's the other way around. Maybe you would rather an experienced professional come with you to appointments instead of a loved one who would need to take off work. No matter what, your affairs will remain private.
Our privacy is essential to our overall sense of safety and dignity. You and your family will be able to decide what your boundaries are with a senior companion and how they can most effectively help you. Your loved ones will appreciate the communication and help and you will feel more at ease in potentially uncomfortable situations.
Your Time
You have worked your entire life to finally sit back and watch your family grow. Let someone else take care of the small or difficult stuff while you concentrate on what is most important right now.
Would you rather spend all afternoon rushing from doctor's appointment to doctor's appointment with your son or watch a football game with him that evening and spend quality time together? It can be rewarding watching that once irresponsible kid do some yard work, but the experience cannot compare to the excitement of watching the game together.
Our friends and family can really help us, and they do it because they love us. But family time can become stressful and all about "getting things done," not about making memories. Tell your daughter to leave the dishwasher alone and come sit down to talk. This is your time.
Companion Care
Companion Care Senior Helpers grow with you and your needs. We have an array of specialized services for both rehabilitative and chronic care as well as our senior companionship program. We can come in for a few hours or 24 hours a day, depending on your particular needs. We tailor our services to benefit you in Concord. Contact us for further information on our growing options and unique benefits.