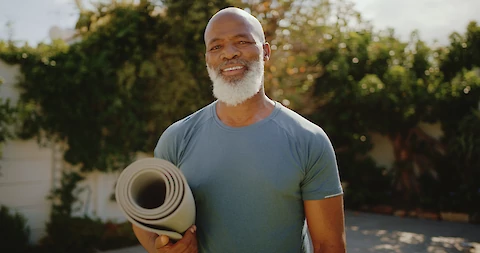 No matter your age, bodies and minds gain tremendous rewards from exercise. According to the Centers for Disease Control (CDC), regular exercise is especially vital for seniors who are planning on aging in place. From improved mobility to a reduced risk of injury from slips and falls, staying active is a great way to boost overall health and maintain independence longer.
As experts in senior care, the team at Senior Helpers in Indianapolis knows how important exercise and flexibility are for your older family members. So we've put together this article to explain these benefits and offer some online resources you can use to find the perfect exercise routine.
Just remember to check with your doctor before starting any new workout plan, and make sure you have the right safeguards in place — like a workout partner or spotter — just in case you need them!