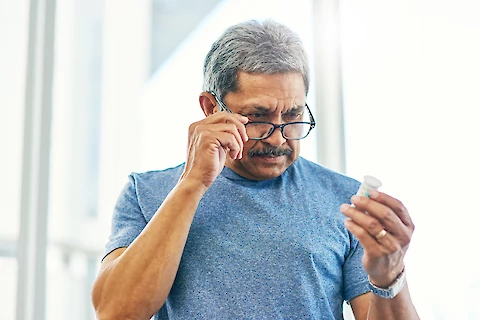 Most seniors are required to take at least one medication (if not several). Remembering your medications as you age in place can be a consistent worry for many seniors in Michigan City. Remembering your medications is essential to keeping you healthy and ensuring your long-term well-being. Taking medications is key to keeping many seniors symptom-free from health conditions they may have.
The following are 7 great tips for seniors in the Michigan City area to ensure you remember your medications and manage them appropriately daily:
Create a Routine
Seniors should generally plan to take their pills within an hour or so of the same time each day. Creating a routine around taking your daily medications can help you remember to take them on time each day. Maybe you always take your medicine with applesauce or yogurt, or before bed each day (assuming you go to bed about the same time each day). You may choose to take your medications with a meal if they shouldn't be taken on an empty stomach. Talk to your doctor and work out a routine that works best for you. Stick to it. Talk to your doctor if you ever wish to switch that routine in the future.
Keep Medications Visible
"Visible" means something different to everyone. Keeping your pills in a place where you will see them daily will likely help remind you to take them regularly.
Set One (Or Multiple) Alarms
Setting an alarm to go off at the same time each day is also a great tool to use as a reminder. If you take medications more than once each day, you can set multiple alarms to remind you each time you're supposed to take medications.
Use A Pill Box
If you have a pillbox marked each time you're supposed to take your medication, you'll see that the medication is gone. If the medication is gone, then you have taken your medicine and don't need to worry about remembering that specific dose of medications for that day.
Mark a Calendar
Mark a calendar with each dose of medication you take each day. If you have the calendar marked, then you know you've taken your medication for that specific day. This helps you avoid taking too many or forgetting them at all.
Notify Your Caregivers of Where Your Medications Are
In case you have a caregiver (or multiple caregivers) who helps you with your daily living, be sure they know where your medications are kept. When they need to access your medication to ensure it was taken on time each day, they will know where to find it.
Ask a Loved One For Help
If all else fails, you can always have a family member/loved one or a friend call each day at a certain time to ask if you've remembered to take your medications. People you talk to every day are likely to be delighted to help, and that gives you a few moments to chat and catch up on your day as well.
In the end, remembering your medications is vital to ensuring your long-term health and well-being. However you have to remember your medications, these tips can help you take your medications regularly each day to help you stay healthy and happy while you age in place in La Porte, Valparaiso, Portage, and beyond.
For more information on a caregiver who can help you remember your medications, please feel free to contact us to learn more about home care that meets your personal needs. We're always here to help you age in place with the respect and dignity that you deserve.