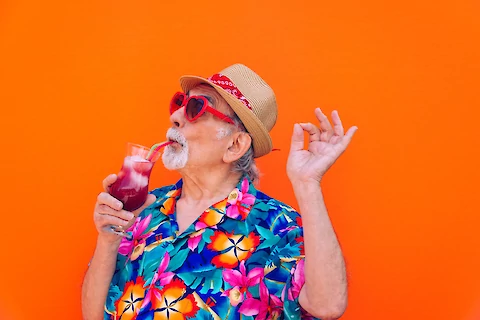 Traveling for the holiday or a three-day weekend is important for mental growth and human happiness, especially for seniors. This can be a life-changing encounter that may improve the quality of life of senior citizens. 
Traveling comes with many challenges, especially during holidays or weekends when everyone is out moving up and about. People are busy receiving family visitors while others go for short or long holidays. 
Learning about various traveling challenges can help you make informed decisions when planning to take a senior loved one on vacation. 
Challenges Caregivers Can Face During Holiday or Weekend Travel with Seniors
Here are the common challenges you may face when traveling with a senior loved one for a holiday vacation or weekend trip. 
Holiday and Weekend Road Traffic 
During the holiday season, people spend time with families and friends. The number of travelers increases, leading to traffic congestion or even accidents. A report shows that Labor Day is among the most dangerous days to be on the road. Here are steps to avoid traffic congestion and related challenges on the road. 
Use Google Maps when traveling.
Search the latest travel report from reputable sources. 
Leave early when the roads are still clear. 
Use traffic navigation applications.
Determine suitable alternative roots. 
These steps can help you avoid many travel-related challenges and reach your destination on time. 
Late Planning and Stressful Itineraries 
Another main challenge that inconveniences travel plans with seniors is late preparation. This means you have limited time to prepare. It is essential to prepare earlier and put everything in order before traveling. Create a travel itinerary and include all the activities you'd want the senior loved one to engage in during the vacation. Early planning will give you more time to prepare for the travel day.
Unfavorable Weather Conditions
Depending on where you plan to go, you may encounter extreme weather conditions that can make the holiday stay uncomfortable. You may consider rescheduling the trip if the weather is severe. If you plan to travel to other regions, it is important to research the current weather condition to help you make informed decisions. Some areas can be extremely hot while others are very cold. It's best to be prepared for all types of weather. 
Missing Flights, Delayed Flights, and Flight Cancellation
No matter where you plan to go, there can be travel hitches that can affect your plans. Your travel plans can be disrupted in many ways, from missed transfers to routes to flight cancellations, delays, or missing flights. 
Such challenges can be entirely out of your hands. It'd be best to familiarize yourself with the alternative travel routes or options such as bus and train, depending on where you plan to go. You should also have a backup plan just in case you miss a flight. 
Seek Help from Experienced Caregivers in Peachtree City
No matter how well you plan a travel trip or holiday for a senior loved one, you may still encounter challenges. The above tips can help you plan for the challenges. 
If you need in-home care with a wide range of services for your senior loved one in Peachtree City, Senior Helpers is here for your senior loved one. We have a team of experienced caregivers taking care of senior citizens in Peachtree City, Atlanta, Newman, and Fayetteville, Georgia. Contact us for help.