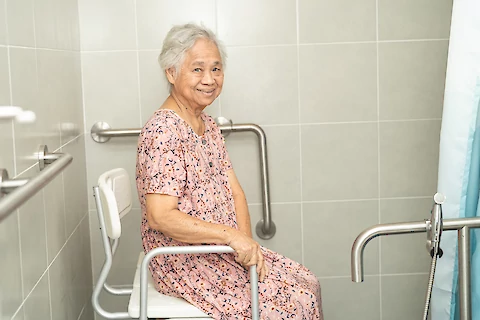 As your loved one ages, it can be difficult to see them struggling to maintain their self-care hygiene. With the right strategies, it's possible to support your senior loved one while respecting their wishes and maintaining their dignity.
Identifying Signs Of Hygiene Problems
The first step in supporting your senior loved one is to identify when there is a problem. There is a wide range of hygiene problems that can affect aging loved ones. Some common signs to look out for:
Change in body odor
Unkempt hair and grooming
Unwashed clothing and bedding
Skin rashes or infections
Difficulty with bathing or using the toilet
Lack of cleanliness in their living space
It's important to note that your senior loved one's hygiene problems may be caused by physical or mental limitations or both. Your senior relative may be showing signs of hygiene problems without being aware of them.
Strategies To Support Your Senior Loved One
Once you've identified the problem, there are strategies you can use to help your senior loved one: 
Create a positive environment: Encourage your senior loved one. You need to talk to them about their hygiene habits and make them feel comfortable discussing any difficulties they might have. 
Create a plan: Together with your senior loved one, develop a plan that outlines their routine and how they should practice self-care hygiene. 
Make hygiene easier: Consider making modifications to your senior loved one's bathroom. This might include installing grab bars or a shower bench to make it easier for them to bathe. 
Use technology: There's a wide range of technology available, such as shower chairs and automated bed-lifts, that can make it easier for your senior loved one to stay clean. 
Respect your senior loved one's dignity and wishes: Be sensitive to your senior parent's wishes and respect their privacy and dignity. Remember, this conversation is as difficult for them as it is for you. 
Professional Help
When the problem is too great for you to handle, it may be time to seek professional help from an in-home senior care company like Senior Helpers Venice. They can provide the necessary help and support for your senior loved one who has hygiene problems, such as assistance with bathing, dressing, grooming, and toileting, as well as other specialized services.
You can also speak with your senior loved one's doctor to see if they can help. If mobility issues are the root cause, the doctor might be able to order physical therapy that can help. 
Senior Helpers Venice Help Seniors Age In Place
No one should have to suffer through hygiene problems alone. With the right strategies and professional help, it's possible to support and care for your senior loved one in North Port, Venice, Englewood, Punta Gorda, South Sarasota, Nokomis, Osprey, and Port Charlotte. If you're looking for expert and compassionate care for your loved one, contact Senior Helpers Venice today and see how they can help.