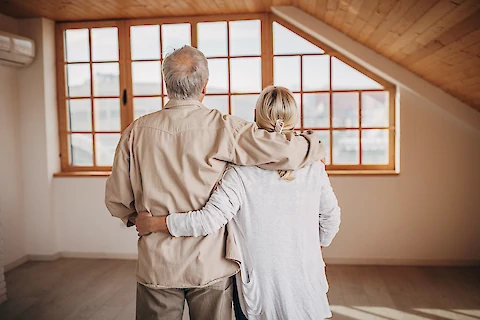 As your senior loved one ages, it can become increasingly difficult for them to stay in their current homes. While it may be difficult to encourage your senior family member to consider downsizing their home, it can be a necessary step. You need to consider some of the signs that say they might need to downsize their home. 
Signs That Your Senior Loved One Might Need To Downsize Their Home
1. Difficulty Maintaining The Home
If your senior relative is having trouble keeping up with the maintenance of their home, it might be time to consider downsizing. This includes failing to regularly change air filters, mow the lawn, or maintain the exterior of the home. They might also struggle to keep up with repairs or cleaning. 
2. Empty Rooms Or Storage Spaces 
Is your senior loved one's home beginning to look more like a storage unit than a living space? It's a sign that they may need to downsize. Empty rooms or storage spaces can be an indication that they are having difficulty keeping up with the upkeep of the home. They may require more manageable living quarters. 
3. Unused Appliances Or Furniture
Your senior loved one may have more furniture than they need or use routinely. When you notice that they aren't using their appliances, it could be a mobility issue. A smaller space might make it easier for your senior loved one to navigate. 
4. Inability To Manage Bills Or Utilities
When your senior loved one is struggling to pay their bills, it can be a sign that there is a financial strain. This strain can be caused by the upkeep of the home. Downsizing to a more manageable living space could help them ease some of the financial pressure. 
5. Need For Increased Safety Or Accessibility
As your senior family members age, they may require additional safety or accessibility features such as ramps, railings, or elevators. This can be difficult to implement in a larger home. Consider downsizing to a home that is more accessible for them. 
6. Changes In Mobility
When your senior loved one is struggling to move through their home or has decreased mobility, downsizing can help. A smaller home can provide them with more maneuverability and help them stay independent for longer. 
7. Declining Health 
Declining health can make it increasingly difficult for them to keep up with the upkeep of their home. A smaller house can be better managed.
8. Difficulty Going Upstairs
Difficulty going up and down the stairs is a good indication that it's time to consider downsizing. Moving to a single-level home can make it easier for your senior parent to manage, and it can keep them safe and more independent. 
Senior Helpers Venice Provides Needed Support For Your Senior Loved One
Downsizing a home can be a difficult decision to make in North Port, Venice, Englewood, Punta Gorda, South Sarasota, Nokomis, Osprey, and Port Charlotte. However, it is often necessary for seniors to downsize so they can remain safe and comfortable in their living spaces. At Senior Helpers Venice, we are dedicated to helping your senior relative maintain their independence and comfort as they age. Learn more about the ways we can help your senior relative age in place!