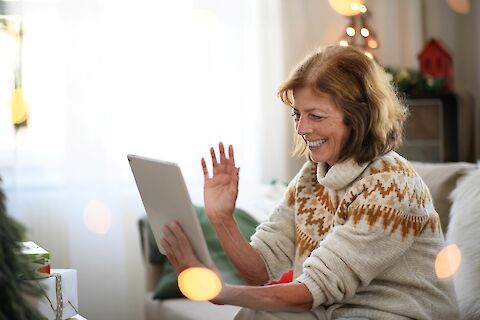 Top 5 Technology-Related Gifts for Seniors in Panama City
Buying tech gifts for your senior loved ones can be an intimidating task. Luckily, there are many tech gadgets out there that make the senior's daily tasks easier to carry out. From learning thermostats to digital assistants, there are many tech gifts for senior loved ones; you only need to choose the right one. Whether in Panama City, Marianna, or Chipley, below are tech gift ideas for your loved ones.
1.   Meta Portal Plus
Do you want to stay in touch with your loved one? Meta portal plus is a suitable gadget for keeping in touch with your senior. Thanks to its large screen and easy setup, it offers an ideal method to video call senior loved ones in Bonifay city. The meta portal plus has advanced motion tracking that always places you in the center of the frame and tracks your movements to ensure you are not off-camera. It ensures you get on with your work while still on call with the seniors. Additionally, meta portal plus supports several video calling apps such as WhatsApp, Facebook Messenger, WebEx, and Zoom, offering you many phone call options.
2.   Automated Pill Dispensers
Medication errors and medication compliance are significant problems for senior citizens in Chipley, leading to medical complications. A programmed automated pill dispenser that sounds alarms and dispenses the correct number of pills is a perfect gift for seniors with medications.
3.   Ring Doorbell
Seniors are the primary targets of thieves and scammers in Panama City. A ring doorbell captures and detects video motion, making it a perfect gift for senior citizens, mainly if they stay alone. The ring video doorbell sends real-time notifications to their phone so that they are alerted of someone approaching their door even before they ring it. Seniors can look at their smartphones if someone rings their doorbell and communicates with them without having to open the door.
4.   Emergency Response Systems
An emergency response system (ERS) is a watch or pendant that detects a fall and automatically calls caregivers and 911. Some ERS is also equipped with Global Positioning Systems (GPS) within a specific range, which helps find senior loved ones who may stroll due to dementia. The device doesn't require much training, and there is an option to choose between a watch-type device and a neck pendant, depending on the senior's preference.
5.   Voice Activated Devices
Devices like Google Home, Amazon Alexa, and Amazon Echo Dot, bring convenience and safety to senior citizens. Furthermore, voice-activated devices can tell the weather and time and provide news. It is perfect for senior citizens who are bedridden as it allows them to be independent and have some control over their surroundings.
Technology and innovative gifts can ease many challenges for your senior loved ones in Lynn Haven. Pick from the top 5 tech gifts that suites your senior citizen, and you are guaranteed satisfaction.
However, if you need home care for your loved one in Panama City, Marianna, Bonifay or Chipley, Senior Helpers offer comprehensive programs and services that support seniors. Contact us today to learn more about senior helper's services or book an in-home assessment.