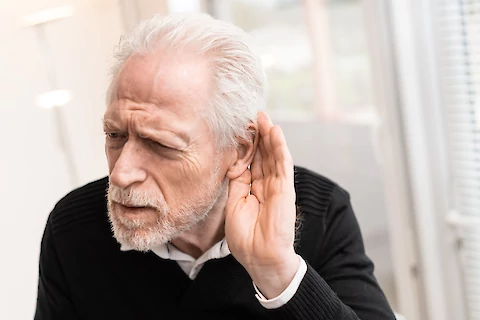 Hearing impairment is a common issue for aging adults, with rates of hearing loss increasing steadily as we age. This can sometimes isolate seniors from activities and conversations that were once enjoyable. This blog from Senior Helpers Panama City will explain how people can cope with hearing impairment as they age by avoiding certain behaviors, seeking help from professionals, getting plenty of support, and more. 
Causes Of Hearing Impairment In Seniors
Hearing impairment can be caused by a wide variety of things, including prolonged periods of loud noise exposure, medications that can damage the inner ear, and other chronic illnesses. In most cases, hearing loss progresses over time and people will find it harder to understand conversations or listen to their favorite music. There are levels of hearing impairment. Some seniors might experience total hearing loss, while others might struggle to hear out of certain ears. 
Treatments For Hearing Loss
There are many options available for seniors with hearing impairments, including the use of hearing aids and other sound-enhancing devices. It's important to talk to a healthcare professional about any symptoms you may be feeling so that they can make the proper diagnosis and recommend treatments or assistive technologies that will work best for your needs. 
How To Cope With Hearing Impairment As An Aging Person
Hearing impairment can be challenging to manage. Still, you don't have to feel as though you are restricted by your condition. Here are some tips on how seniors can cope with hearing impairments:
Keep away from loud noises. Avoid going to places where the noise level is too high, like busy restaurants or concerts.
Adjust your lifestyle as needed. Lifestyle adjustments may mean doing more activities alone or spending more time reading instead of listening to music. 
Communicate with family and friends. You can use simple strategies such as writing down notes and exchanging texts when conversations become difficult
Make sure you take good care of yourself by exercising regularly, eating a healthy diet, getting plenty of restful sleep every night, and quitting smoking.
Get Plenty Of Support
It's important that seniors get the support they need to be able to cope with hearing impairments. They should chat regularly with friends and family and set up a support network of other hearing-impaired people who understand what the senior might be going through. Senior Helpers has a network of home care professionals who can help seniors adjust their lifestyles so that they are able to live happy, independent lives.
Senior Helpers Provides In-Home Senior Care Services
Hearing impairments can be a challenge to manage, but with the right help and support, seniors can still pursue their desired activities. Senior Helpers Panama City proudly provides expert home care services for seniors within the Panama City, Chipley, Lynn Haven, Marianna, and Bonifay areas. Contact us today for more information about how Senior Helpers can help you or your loved one lead an independent life!