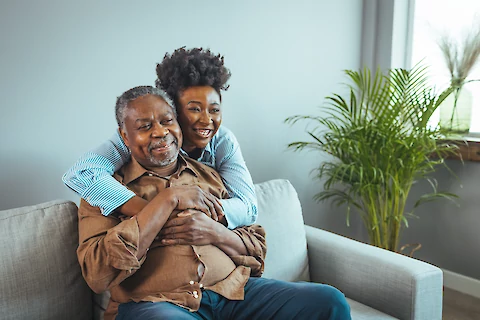 The Top 3 Habits Of Successful Live-In Family Members Caring For A Loved One
Having a parent or elderly relative live with you can be a rewarding experience. You can do activities together, learn family recipes, and spend quality time with each other every day. However, if your loved one is living with you because they require constant care, it can dramatically change the dynamic of your relationship. Caring for a loved one can be challenging, but that doesn't mean that it can't still be a good experience for you and your family members. Here is a look at a few habits that you can incorporate into your daily routine to ensure that you and your elderly loved one are able to enjoy this time together.
Come Up with a Schedule That Everyone Can Agree On
It can be a big adjustment for both you and your family member when the time comes to live together.  Both of you probably already have a set time that you do certain things. For instance, you may eat your meals at the same time every day. If your elderly loved one eats their meals at a different time, one of you may have to adjust your schedule.
When coming up with a schedule, make sure to include your loved one in the planning. They may already be feeling anxious because they feel as if they are losing some of their independence. If you take on an authoritative role and try to dominate the schedule, this could make a challenging situation much worse. Make sure they know that their opinion matters when it comes to day-to-day activities.
Understand Exactly What Your Loved One Needs From You
For whatever reason, your loved one is unable to safely live on their own. However, that doesn't necessarily mean that you have to do everything for them. There could be some things around the house that your loved one could help with, which could help them feel needed.
Your elderly loved one is probably feeling very vulnerable right now. If they still have some mobility, allow them to do small tasks so that they do not feel as if they have completely lost all of their independence. Some of the things that you could have them do include:
Feeding the pet fish
Folding laundry
Helping with meal prep
Putting away dishes
Folding clothes
Instead of doing everything for them, do some chores with them. This will let them feel as if they are contributing to the household. Just make sure that the tasks do not reach beyond their physical limitations. 
Understand Your Limits
Many caregivers who live with their elderly parents will become overwhelmed at some point. While it is admirable that you are taking care of your loved one's needs, it is important to remember that you have needs too. If you don't take time for yourself regularly, you could end up experiencing caregiver burnout.
Caregiver burnout usually happens when a person feels overworked and overwhelmed with the amount of responsibility that is on their shoulders every day. According to the National Alliance for Caregiving and AARP, 40 percent of caregivers feel emotionally stressed. 
It is important to understand your limits. If you are finding it hard to make time to eat, sleep, and relax, then you need to see if another family member or caregiver can come in occasionally to give you a break. If you put yourself first from time to time, you will find it easier to stay in your caregiver role.
Let Senior Helpers of Palm Beach Give You a Helping Hand
At Senior Helpers, our number one goal is to help senior citizens live their best life. We provide exceptional care in West Palm Beach, Jupiter, Belle Glade, Lake Worth, Palm Beach County, and the surrounding areas. Contact us today to learn more about our services.