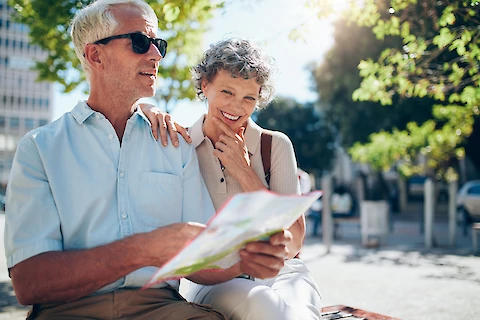 Taking the family out on a day trip can be frustrating if older adults cannot keep up with the rest of the family. However, you don't want them to miss the fun, so where can you go so that everyone will enjoy it? Plan your next day trip in North Miami to include some of these accessible locations so the whole family can have fun!
Why Accessible Locations for a Day Trip?
Older adults may not need a wheelchair, walker, or cane to get around, but they can get tired more easily from walking. Choosing a location that is accessible will help your older adult find a nice spot to rest when needed. Accessible sites have ramps and elevators and may even offer wheelchair rentals to help anyone unable to walk long distances get through the events.
When planning a day trip with an older adult, the most important thing to remember is to leave plenty of time to get around. Also, make sure to have water when heading outdoors and try to limit time in the heat or cold. Older adults are more susceptible to temperature than most adults.
Where To Go
Besides the vast expanses of beaches in Miami, there are plenty of places to take the family where everyone can have a little fun and maybe even learn something. Start with indoor locations like:
Enjoy the attractions and educational materials the indoor locations provide; there are many more that can accommodate older adults. Suppose you'd rather spend the day indoors and outdoors. In that case, more attractions offer great accessibility and resting places for the older adults in your family. Try going to:
Enjoy the animals, weather, and family but leave plenty of time to stroll, rest, and have a snack or two during your visit! Take pictures and video, and enjoy the day without worrying about returning home too quickly. Allow time to relax as long as necessary before moving on to the next attraction or area. Remember, though, that not all older adults will be able to go on a full day trip out with the family. So instead, consider an evening outing or morning trip like:
How Senior Helpers Can Assist
If you are planning a day trip, your in-home Senior Helper can assist you with preparing your older adult by preparing for the journey. However, when it comes to the safety of your older adult as a family, you might decide that the planned trip will be too stressful. Senior Helpers can stay with them while you and your family enjoy the day and return to regale them with your tales. It may even be possible to attend the event with your older adult to assist them. Contact us with any questions or needs you might have about how Senior Helpers can help your loved ones.