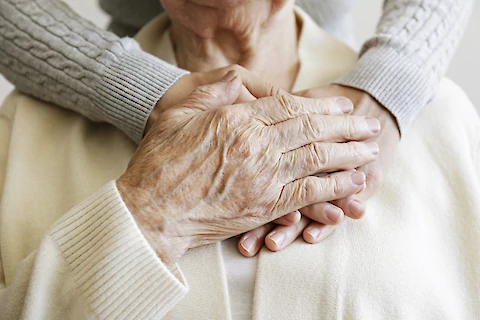 No matter how well-planned, something always seems to complicate the holidays. Whether it's an unexpected guest or a delayed gift, people scramble to meet holiday demands. When a reliable caregiver suddenly can't work during the holidays, panic sets in. How do people ensure elderly parents receive quality care on short notice? 
Finding last-minute care for senior loved ones can be especially difficult if the loved ones have Alzheimer's. Changes in routine can be disorienting. Parents can become agitated and more difficult to calm. At Senior Helpers North Miami, we understand those struggles and offer the following tips for parental care during the holidays.
Ask Siblings for Help
Living in Miami Beach or North Miami Beach means holiday visits from siblings living in the north. If siblings are coming for the holidays, see if they can help. Depending on care requirements, family members may be able to cover all or part of the time.  Create a schedule and ask siblings to indicate when they can help. 
Be Flexible
Maybe the caregiver is unavailable on December 25th and 26th but can provide in-home care on other days. Some caregivers may be willing to work on Christmas or Thanksgiving if they can have additional days off before or after the holiday. 
Offer Extra Pay
Private caregivers may benefit from holiday pay. Increasing the hourly wage to time and a half or double time shows an appreciation for the caregiver's willingness to work a holiday. If the caregiver works through an agency, confirm their policy before offering added pay.
Have a Backup
Community resources such as adult daycare centers may have availability. Agencies such as Senior Helpers North Miami offer holiday care. If working with an agency, they may offer substitute care if a caregiver is unavailable over the holidays. Check with local providers to see what options are available.
Transition Care
Transitioning seniors to a new caregiver can pose challenges, especially if the senior suffers from Alzheimer's. That's why it's important to work with caregivers experienced in Alzheimer's care. For example, routine is extremely important to seniors living with dementia. Providing written documentation that outlines their daily routine can smooth the transition to another care provider.
Identify Triggers
Listing topics or tasks that agitate seniors with dementia can help caregivers avoid upsetting events. Including ways to redirect their attention can circumvent an outburst. Caregivers should be informed of calming activities such as specific songs or music to help quiet an Alzheimer's parent.
Provide Background Information
In addition to basic information such as date of birth, include data on likes and dislikes, when loved ones are most alert, and where they need help with daily tasks. 
Find Experienced Caregivers
When looking for Alzheimer's caregivers, look for agencies such as Senior Helpers North Miami, FL, which can ease the transition to a new or temporary caregiver. Our experienced caregivers can offer companionship and in-home care to ensure your elderly parents have a safe and secure holiday season. Contact us for more information on how we can help this holiday season.