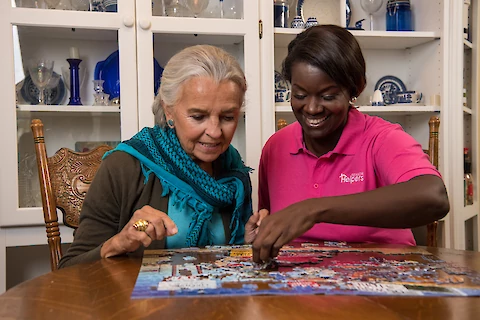 Noticing Changes in Your Senior Parent Over the Holidays
Visiting with family during the holidays can be a special part of holiday traditions. Many families missed out on in-person visiting in order to remain safe and prevent the potential spread of viruses. But this year, if the right precautions were taken and state mandates were followed, you may have decided to visit family and friends. Being separated from family for extended periods of time may cause significant changes to go unnoticed. If you were visiting your senior parent in the North Miami, FL area and noticed significant changes, you may want to consider in-home care assistance to help them remain safe and healthy in their own home.
Some changes that may indicate your loved one would benefit from in-home care can include:
Increased Forgetfulness or Confusion
Poor/Decline in Personal Hygiene
Poor/Decline Housekeeping or Lawn Care
Improper Nutrition – Missing Meals
Depression and Isolation
Inability to Drive Safely
Unsteady Mobility
Many of these signs of aging can be helped with professional in-home care services. Often times providing this care can be challenging for family members due to their own busy lives and personal responsibilities. Senior Helpers North Miami is here to help and provides the in-home services your loved one may need. Take our "Is Home Care Right for You" quiz. It's a simple 8 question quiz that only takes a few minutes and provides a score with valuable insights.
Senior Helpers North Miami offers a multitude of different care services that will be tailored specifically to your loved one's needs. Give your senior parent the gift that makes a difference, exceptional care to help them stay in their home safely. To learn more about the services we offer, the benefits of Senior Helpers home care and to schedule your free assessment today, visit our website!