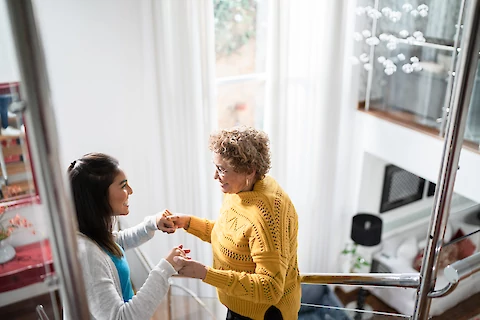 Five Great Tips for Caring for Parkinson's Seniors
Parkinson's Disease is a neurological disease known for affecting movement. It results from the destruction of the nerve cells responsible for coordinating senses, activities, and emotions.
It affects the muscles, and people with the disease experience movements for more than eight years. For people with the disease, you need a caregiver to handle the patient most of the time.
Symptoms of Parkinson's Disease
Experiencing body tremor
Stiffness of muscles
Difficulty with walking and lacking balance.
Having slow movement
Loss of movement
Fatigue and pain.
Sleep disorders.

How To Take Care of Seniors With Parkinson's Disease
1. Help with medication
Some of these seniors with the disease may have other medical conditions making them have various medications.
To avoid confusion, you can develop a timeline and schedule that helps him get medication at the right time.
2. Be ready to offer help.
When the patient's symptoms become severe, be willing to help with some tasks. It may include dressing the senior, bathing him, helping him eat a balanced diet, grooming duties, and reducing stress.
3. Have more knowledge about the disease.
You have to understand all the symptoms and how it affects the seniors. Help them know how to cope with the disease and give them freedom.
4. Be patient and quick.
Symptoms of the patient vary during the day. You have to be faster and more patient in helping him perform some tasks and even foot their bills.
5. Building a relationship with him
Building a relationship with the patient is very important. It helps in having more focus and showing love to the patient.
There are a lot of changes for both the caregiver and the patient. When an older person gets this disease, everything becomes complicated. The daily tasks of helping a senior with the disease can be daunting. The personal life changes and time spent with the patient becomes more, giving you an uphill task. If you have difficulties spending time with the patient due to your schedule, you can hire a caregiver from Senior Helpers Miami.
The demands also increase from medicine, taking care of the patient, performing tasks for the patient, making you change routine. If you need help with caregiving, we are available 24/7. Feel free tocontact us, and we will help you take care of your senior.