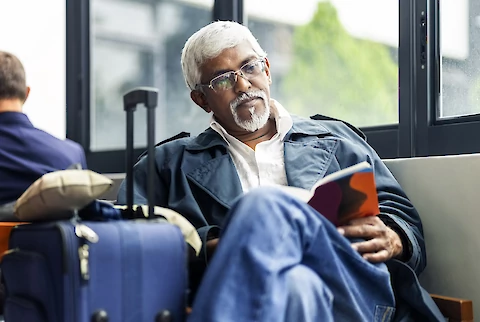 Adventuring is an extremely rewarding way to spend your time, whether flying solo or exploring with your friend or significant other. That said, it can also be quite stressful, but you will likely be able to ease this anxiety by having stress-free travel plans and choosing trips with relaxation in mind. Why not explore exotic locales and learn something in the process?
Stress-Free Travel Plans
1. The Educational Trip
You should look at trips in history magazines and the like: These are fun adventures that also teach you about history. National Geographic hosts some incredible journeys.
2. The Long Weekend Trip
Perhaps you want to avoid an extended vacation, but a short weekend trip will likely do the trick.
This is one of the best ways to spend the holidays, especially if some tropical paradise is calling your name: It's nice to have a brief escape without having to pack too much or stay too long.
3. A Cruise
If you are a water lover, a cruise might be precisely what you need: Many are catered towards seniors, making your trip as enjoyable as possible.
4. An All-Inclusive Resort
Why not treat yourself to an all-inclusive resort? You are allowed to indulge now and again: You deserve it.
5. Take a Trip to Las Vegas, Nevada
While Las Vegas is commonly referred to as Sin City, the place has a lot to offer aside from gambling and the like: It is home to world-class cuisine; it's a haven for music lovers across the country.
Visiting Sin City might be fun, especially if you plan a themed vacation like a restaurant run.
Modes of Transportation
Consider weighing your options when it comes to transportation. Each has pros and cons, but buses, trains, and planes are pleasant. Your preference will depend on how quickly you want to arrive at your destination.
1. A Bus
A bus is an excellent way to travel: It is generally very safe to take a bus. The downside is that it can sometimes feel slightly claustrophobic, and it might take quite a while to arrive at your vacation spot. You might want to visit multiple National Parks across the U.S.A. or explore New York, New York: The City that never sleeps. There is a myriad of options available to you when it comes to booking your trip.
2. Train
Trains are a lovely form of transport. They generally offer comfortable seating and a fair amount of space. However, your journey will likely be extended if you travel by train.
3. Airplane
Airplanes are the most efficient form of transportation. The dilemma is that sure passengers can sometimes be a bit annoying, and it might be scary to take this route if you fear flying. There may also be delays at the airport due to the weather.
Senior Helpers North Miami
Our Senior Helpers North Miami provides services for seniors who have dementia, Alzheimer's, and Parkinson's. Our caregivers pride themselves in being compassionate and nurturing, so you will be in safe hands with us. We are located in Miami, Miami Beach, and North Miami Beach. Please contact us today. We are eager to assist you in every way we can.