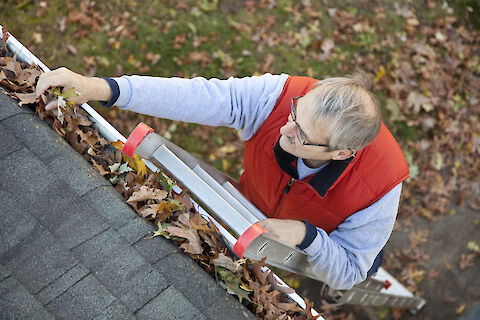 Spring cleaning is an important part of home maintenance. It can prevent the buildup of dust, spiders, and other critters, and a freshly cleaned home can boost anyone's mood. Many seniors need help when it comes to spring cleaning, but how do you decide if hiring someone else's services is the right choice for them? Here are a few key things to consider when looking into hiring additional help with cleaning this spring. 
Reasons to Hire Help for Elderly Parent's Spring Cleaning Projects
There are several pros to hiring additional cleaning help. These include increasing safety for seniors, lowering their time spent on household chores, and limiting their lifting activities to avoid too much physical exertion.  
Safety Considerations 
Many seniors experience age-related ailments such as poor mobility, balance issues, and vision limitations that can make self-care activities more dangerous than they would be to an able-bodied individual. Home safety must always be the highest priority since a single slip or fall could lead to serious medical consequences. That's why finding in-home assistance is the best way to keep your elderly loved ones safe while doing their spring cleaning projects.
Time Spent
Spring cleaning tasks can be time-consuming and exhausting for anyone. For seniors, spending hours upon hours scrubbing the tub or mopping floors might not be ideal. Hiring outside services makes sure these tasks are done on time and efficiently so your senior relative has one less thing to worry about this season!  
Physical Accommodations
It goes without saying that many home maintenance projects require some form of manual exertion. If you cannot lift something by yourself, then getting help lifting it is absolutely essential. Hiring extra assistance is also beneficial if there are items like ladders involved to dust hard-to-reach areas.  
Considerations Before Hiring Assistance for Spring Cleaning
Of course, there are a few things you'll want to take into account before hiring cleaning help. 
Cost
Cost is an important factor to consider before making a decision. While this would be less of an investment than a biweekly or monthly cleaning solution, a one-off spring cleaning project is still something you'd want to prepare financially for. You should carefully research the market and look into different plans so you can select the best one for your unique needs and budget. 
Perceived Loss of Independence
The other big consideration here is addressing any perceived loss of independence as a result of outside help being brought in. Explaining what this extra support means during times like spring cleaning might help make acceptance easier. Having discussions around home care services will assuage those possible feelings before bringing in additional assistance for spring cleaning projects.   
Let Senior Helpers Bonita Springs Make Spring Cleaning a Breeze
Senior Helpers Bonita Springs is dedicated to providing excellent home-care services for seniors in Naples, Bonita Springs, Estero, and Marco Island. Let us help lighten the load by taking your senior loved one's spring cleaning projects off your hands, allowing you to have more time to focus on what really matters: making meaningful memories together. Contact us today for more information about how we can support you with your spring cleaning needs.