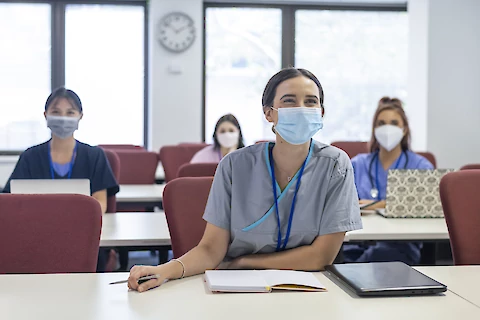 6 Certifications Your Senior Parent's Professional Caretaker Should Have
A professional caretaker in Bonita Springs can significantly improve a senior loved one's quality of life. As an elderly loved one reaches their golden years, they tend to be quite lonely. The presence of a caretaker encourages conversation and lifts their spirit, which helps the seniors feel more at ease.  
When choosing a caregiver for a loved one, families should ensure that the candidates have the right specialized caregiver training and certification for elderly care. 
6 Types of Basic Caregiver Certification 
Caregiver certifications equip caregivers with the skills to help seniors with daily activities of living (ADLs). The certification also teaches caretakers effective ways to respond to emergencies and direct relationships between family members. The following are six certifications that a senior parent's professional caregiver should have.
Certified Nursing Assistant (CNA) Training
CNA courses equip caregivers with skills to offer aid-related care while supporting seniors. The training prepares caregivers for various healthcare settings such as care homes, hospice and palliative care, rehabilitation centers, and more. CNA training and certifications are offered by the Red Cross, various universities, and nursing programs.
Home Health Aide License (HHA)
HHA licensing is one of the crucial certifications for elderly care that a caretaker should have. During their training, they learn the fundamentals of caregiving that boost their credibility, and they acquire vital skills and knowledge related to caregiving. These skills include medical care, care for patients aging in place, and emergency response. The Red Cross, local vocational schools, and nursing schools offer HHA licensing.
First Aid and Emergency Care
A first aid and emergency care certification ensures critical skills that make all the difference in an emergency. A trained caregiver is better equipped to provide first aid and promote a sense of safety and well-being among seniors to reduce the risk of injury and casualties. The American Red Cross and other organizations such as EMS Safety Services and the American Heart Association provide several first aid and emergency care courses and certifications such as:
First aid
Automated external defibrillator (AED)
Basic life support (BLS)
CPR
Hospice, Palliative Care, and End-of-life Care
Part of making a senior's golden years as comfortable as possible involves knowing how to support them through terminal illness or end of life. Hospice, palliative care, and end-of-life care training equip caretakers with the skills and knowledge to manage challenges related to end of life. The National Hospice and Palliative Care Organization offers several courses to help caregivers manage this emotional period.
Memory Care Training
Memory care training provides skills for caregivers working with seniors with a decline in memory, language, and other faculties. Various organizations offer memory care training, including the Alzheimer's Association EssentiALZ and the Dementia Care Education program. Cases of dementia are expected to triple by 2050, and senior care workers need to acquire memory care skills to help seniors manage the condition. 
Companion Care Training
Loneliness can adversely impact a senior loved one's health and quality of life. Companion care is a hands-off care that combats social isolation and loneliness. This training and certification benefits seniors who might not need hands-on daily medical care but could use more social interaction, emotional support, and help with daily living.
Contact Senior Helpers Bonita Springs 
As elderly loved ones in Naples, Bonita Springs, Estero, and Marco Island age gracefully, they may require round-the-clock assistance or help with a few daily activities. During this stage, the services of a professional senior parent caregiver can improve the quality of life of a senior parent. No matter what type of caregiver a person may be, they should have the right training and certifications to perform elderly caregiving duties successfully. 
Senior Helpers Bonita Springs provides a comprehensive suite of programs and services to support the aging in place. Contact us today to learn more.