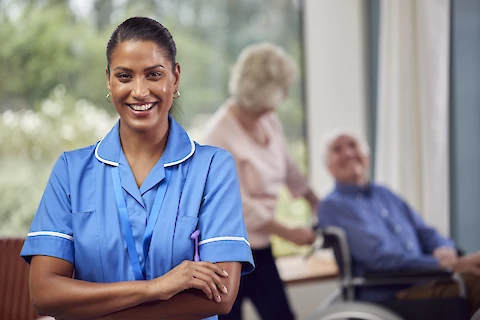 Transitioning from your current career to elderly caregiving can be an inspiring journey. It's a great opportunity to give back by helping members of the community with their daily lives, especially those in need of special attention and support. For this life-changing move to be successful, however, you should make a plan. Then, you will be well-prepared to leap into caregiving roles in Dover, Middletown, Seaford, Georgetown, and Lewes. Here are some tips from Senior Helpers Dover, DE.
Research the Field
Caregiving can be a rewarding career, but it's important to understand the expectations around the job. Do your research and get familiar with the world of in-home care services for seniors. You can reach out to local caregiving agencies to see if anyone on the staff will be willing to sit down with you and chat about the job. If you are lucky enough to get to chat with a caregiver, come prepared to ask all kinds of questions about the job. This way, you can learn about what to expect as a caregiver and what a typical day might look like.
Consider Education and Training
Each elderly caregiving agency may have specific qualifications and experience that they are looking for in a caregiver. If you don't meet their standards, consider taking classes or seminars to brush up on your skills. You can find online courses, certification programs, and in-person workshops that will help boost your confidence when working with seniors. Generally speaking, the more education the better - and this is especially true when it comes to the caregiving field.
Network and Make Connections
Find out how other professionals in your area are transitioning from their current careers to caregiving. Ask them about any pitfalls and successes they encountered during the transition. Most importantly, make sure that you network with those who have been in the field for some time so that you can learn as much as possible about this job. 
Find a Mentor
Identify someone in your area who has experience in elderly caregiving and ask them to be your mentor. A mentor can help guide you through the transition period and provide advice on how to make this shift successfully. It could also be beneficial for your professional development as a caregiver if you have their support when making such an important life decision. 
Reach Out to Senior Helpers Today
Caregiving is an incredibly rewarding and fulfilling career. If you've decided to transition from your current role to elderly caregiving, you must do the proper research and preparation. By following these tips, you can become a successful care provider for seniors.
If you want to learn more about a career in senior caregiving, reach out to Senior Helpers Dover, DE. We offer premium caregiving services to senior adults of all needs - and we would love to talk to you about how you can get started with us! Contact us today to learn more.