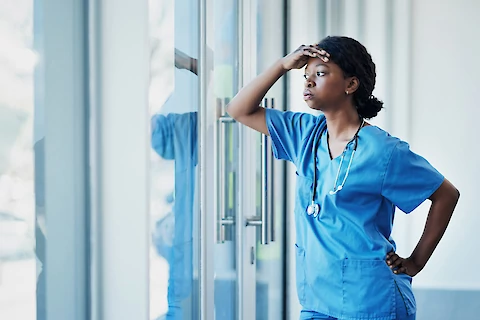 How to Balance Your New Year's Resolutions With Family Caretaking Responsibilities
New Year's resolutions offer a fresh start toward one's hope, health, contentment, and happiness. Like most people, family caretakers in Stamford may have already set specific resolutions to be attained in 2023. However, as a caregiver for a senior loved one, there is a need to balance the demanding role of caregiving with New Year's resolutions to guarantee success without sacrificing well-being. This blog discusses tips to help family caregivers balance their new year's personal goals with caretaking responsibilities.
Set Specific Goals
Setting specific and measurable goals can provide caregivers with long-term vision and short-term motivation. Caretakers can take their New Year's resolutions and turn them into concrete goals. To achieve these goals, they should allocate specific time in their schedules to pursue them. For example, setting aside 10 to 20 minutes at the beginning of each day to plan daily activities and schedule time to work towards their resolutions can be an effective starting point.
Get Organized
As we settle into the New Year, caregivers have a lot on their to-do lists related to their core duties and New Year's goals. Keeping track of how they spend their time can help them get organized and achieve a balanced life. It is advisable to keep track of everything one does for a week, including primary caregiving tasks and work-related or personal activities. This data can serve as an eye-opener to help caregivers understand how they are using their time. 
Determine Priorities
Establishing priorities can assist caregivers in completing all necessary tasks within their scheduled time. With a priority list, caretakers can focus on urgent and critical tasks before addressing lower-priority ones. Family caregivers in Stamford should take this time to reflect on their priorities in both their work and personal lives. They should then evaluate and plan their time by identifying what tasks they need to do, what to stop doing, what to continue doing, and what needs to be done differently this year to achieve their goals.
Prioritize Physical and Mental Health 
Family caretakers are big-hearted individuals willing to go the extra mile to ensure a loved one's comfort and well-being. However, they often do this at the expense of their physical and mental health. When caregivers are not physically, mentally, and emotionally healthy, their work and personal lives suffer. Similarly, it is quite challenging to implement a jam-packed schedule when battling ill health. Caregivers can take care of themselves by doing the following:
Eating healthy meals
Exercising at least three times per week
Sleeping a minimum of seven hours per night.
Schedule a "me time" to recharge
Delegate Some Duties
As mentioned earlier, caregiving can be a demanding responsibility. Delegating some household tasks can help one feel less stressed and overwhelmed. Delegating gives caregivers the extra time to focus on other areas of their lives. Where applicable, family caregivers should consider asking siblings to help with some tasks, such as weekly doctor's appointments. When planning duties, one should make a schedule that includes everyone.
Senior Helpers of Stamford Can Help
As a caregiver in Stamford, Fairfield County, Westport, Norwalk, and Greenwich, one can be tempted to forgo their resolutions for the year due to an overwhelming schedule. However, with prudent planning, it is possible to balance caregiving duties with the New Year's resolution goals. Family caregivers can seek the help of an aging-in-place facility, especially in cases where physical or cognitive decline makes it difficult for a loved one to live independently. At Senior Helpers of Stamford, we offer a comprehensive suite of programs and services to support aging in place. Our certified and compassionate caregivers provide tailored home care services to guarantee seniors a sense of independence and comfort. Contact us today to schedule a consultation.