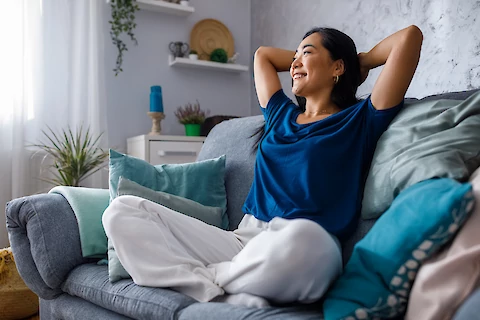 Valentine's Day is a day of love and celebration, but if you are an elder caregiver this may be the last thing on your mind. Caring for elderly family members can bring great joy and satisfaction, but without proper self-care, caregiving can take its toll on the physical and emotional well-being of the caregiver. 
Taking some time out to practice self-care is essential for elder caregivers in Fort Collins, Loveland, Greeley, Wellington, Windsor Estes Park, or Longmont. Here are some tips from Senior Helpers Greeley.
Why Elder Caregivers Should Take Time Out for Self-Care
Taking some time out for yourself on Valentine's Day will help relieve stress and bring down the risk of burnout. It's important to recognize how much you do each day and schedule some simple self-care activities so that you can recuperate. Here are a few of the reasons why you should prioritize self-care this Valentine's Day.
To Avoid Burnout
Caregiving can be tiring, both mentally and physically. It's important to prevent burnout by taking time out to do things that make you feel relaxed, joyful, and loved. Doing activities such as meditating or enjoying a hot cup of tea are just a few ways that caregivers can practice self-care easily without spending too much time or money. When Valentine's Day comes around this year use it as an opportunity to take some extra special care of yourself! 
To Recharge and Refresh
Practicing self-care can help you to feel recharged, refreshed, and more motivated than ever. Setting yourself up for Valentine's Day with activities that make you feel relaxed and happy will ensure that your mood is lifted for the days ahead. You might just enjoy your time with your senior loved one even more after taking a break that is all about you.
Ideas for Self-Care on Valentine's Day
Valentine's Day is a great excuse to treat yourself to something special, so why not go all out and pamper yourself? Eat your favorite food, take a hot bath or shower, or read a book that you've been meaning to get through. If you are someone who loves retail therapy, schedule some time to indulge in some shopping. Scheduling a massage is also a great way to relax and enjoy some TLC. Don't forget that while caregiving activities are important, taking some time for self-care will benefit both you and your senior loved one in the long run.
Senior Helpers Offers Top-of-the-Line Senior Care Services
Elder caregivers should make a special effort to practice self-care on Valentine's Day. From reading a good book, taking a warm bath or shower, or just having your favorite meal for the day - all of these are great ways to ensure that you remain energized and motivated in order to care for yourself as well as your elderly family member. 
With Senior Helpers Greeley here to help you through this time, there is no excuse not to take some time out for yourself this Valentine's Day. Contact us today to learn more about the premium services that we offer to seniors!