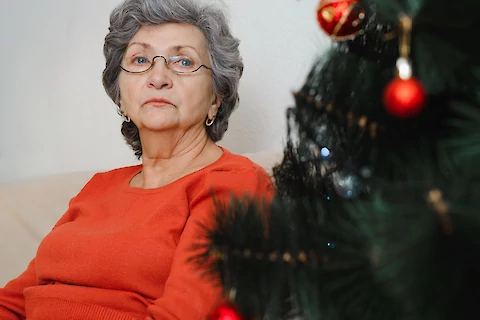 What to Do If You Suddenly Feel Isolated After the Holidays End
The holidays are some of the brightest days of the year, filled with fun and family. When they end, many are left feeling out of sorts—suddenly going from seeing everyone to seeing far fewer people can take a toll, and understandably so. To keep the blues at bay, here's what to do if you suddenly feel isolated after the holidays end.
Keep in Touch
Staying in contact with friends and family is one of the easiest ways to feel connected to people after the holidays end. These days, there are so many options for how to do it without even needing to meet face-to-face. Phone calls, video calls, text messages, and more offer ways to stay in touch between celebrations. Asking a more tech-savvy person to help you set things up if needed is the only barrier to entry here.
Go Outside
While walking alone may not have much to do with connecting to other people, it's actually an excellent strategy for avoiding isolation. Not only does it get you outside and moving, but it also offers tons of opportunities to meet and chat with others. Beyond that, it's a nice change of pace from inside the familiar home.
Check With the Community
Visiting community centers and similar institutions are excellent ways to stay connected with others. Community centers, libraries, adult learning classes at school, and much more provide activities and opportunities to meet new people. They also get people out of the house, which helps, given that the urge to stay hunkered down inside is one of the significant reasons people start to feel isolated.
Adopt a Pet
Pets are some of the most loyal companions anyone could ask for. If able, adopting one could be just the ticket to avoiding that loneliness. Having a dog, cat, or even a fish provides someone to talk to, play with, and exist alongside. For those who live alone, this can be a real game changer in terms of outlook on life. It also provides a new and interesting conversation topic when talking to other people.
Develop New Interests
No dog is too old to learn new tricks. While it isn't the same as social interaction, finding and developing new interests or rediscovering old passions can be a huge mental health help. Not only is it a good way to pass the time, but it's also just fun. Learning instruments, creating a garden, crafting, and drawing are all excellent options. Take a look around and see what you can find.
Get Help With Senior Helpers Greeley
Life can be difficult with or without other people around. For many seniors, that could mean needing some help around the house from time to time. There's no shame in needing it, which is why Senior Helpers Greeley is happy to stop by. We provide in-home care and assistance to seniors in Fort Collins, Loveland, Greeley, Wellington, Windsor, Estes Park, and Longmont. Contact us today if you or someone you know could benefit from our services.