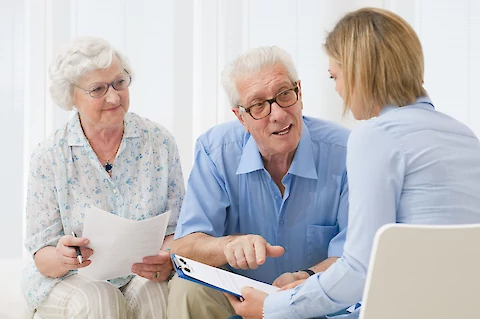 In a world where good healthcare can be difficult to find and afford, advocating for equitable medical care is critical. This involves respect for patient autonomy regardless of socioeconomic background, or health conditions. Seniors who want to get involved in changing the healthcare field should consider getting active in local politics and developing a deep understanding of the issues at hand.
To set the stage for advocating for equitable medical care in our local communities, here are three ways to advocate effectively, courtesy of Senior Helpers Denver South:
3 Ways for Seniors to Advocate for Equitable Medical Care
There are a lot of ways to start advocating for equitable medical care. Still, it can be hard to know where to start. Here are three actionable moves that senior adults can take to advocate for equitable medical care.
Educate Yourself
Educating oneself on healthcare standards and policies is an essential first step when advocating for equitable medical care. Individuals should be aware of the laws governing hospital visits and primary care physicians' visits to nursing home patients. It is also important to be aware of any community health outreach initiatives.
Research these topics online and talk with other senior adults who may have experience or advice regarding accessing quality care in a cost-effective manner.
Participate in Community Events
Participate in and volunteer for the open public forums, listening sessions, and educational seminars conducted by local health authorities. These events offer a great opportunity to learn more about how healthcare is delivered in a senior's area. These also provide opportunities to ask questions to medical professionals or advocacy groups who are working towards equitable medical care. Additionally, seniors can use this type of event as an avenue to share their own experiences accessing healthcare in order to disseminate information on best practices within our communities.
Utilize Local Resources 
Knowledge is power - but it is also a tool. Seniors can utilize functions of their local health department that empower seniors in the community to gain access to quality medical care regardless of their financial or socio-economic circumstances. Use resources like those offered by SilverSneakers and other healthcare networks before paying out-of-pocket for services such as fitness classes, vision, and hearing screening programs, healthcare discounts for prescription drugs, or subsidized transportation to doctors' visits.
A few other resources for senior adults in the Denver area include:
Senior Helpers Provides Senior Care Services
The importance of advocating for equitable medical care cannot be over-emphasized, especially when it comes to seniors in our community. Through education, participation in community initiatives, and awareness of local resources, seniors can help ensure that all members of the greater Broomfield, Arvada, Westminster, Thornton, Northglenn, Wheat Ridge, Lafayette, Aurora, Commerce City, and Denver areas are able to receive the quality care they deserve regardless of economics or health status.
Senior Helpers Denver South provides top-quality in-home care services for discerning adults. If you would like to know more about our services, contact us today!