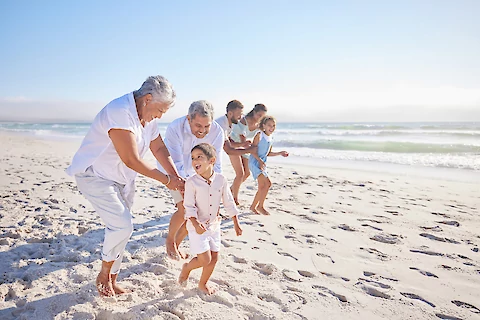 Planning a spring break trip that's right for seniors in your household can be challenging, but it can also be an incredibly rewarding experience. Seniors have unique needs and considerations compared to younger members of the family. Therefore, it's vital to make sure their interests are taken into account when planning a vacation.
Here are some tips on how to plan a great spring break trip that will appeal to everyone, especially the seniors in your household.
Plan a Destination That Appeals to Everyone
The most important step in planning a successful spring break trip is selecting a destination that everyone can enjoy. Consider the activity level desired by your senior family members and plan accordingly. If it's an active vacation, look for destinations that offer plenty of opportunities for sightseeing, hiking, biking, and kayaking.
If seniors are more inclined to stay indoors and take it easy, research cities with interesting museums or tours that appeal to their interests. Try not to overextend your senior family members. You don't want them getting tired out due to too much exploring or exertion!
Create an Inclusive Itinerary
Once you've chosen the destination, create an itinerary that appeals to both seniors and younger people in your family. Make sure all activities are suitable for everyone going on the trip. That means seeking out attractions and restaurants with wheelchair accessibility if needed, designing routes that are easy to navigate, and setting reasonable expectations regarding physical activity. Keep things flexible so everyone can take breaks as needed to rest or adjust their pace.
Consider the Weather
Be sure to take into account the local climate and weather when planning a spring break trip for seniors. Seniors are typically more susceptible to extreme temperatures, especially during hot summers or cold winters. Research the average low, high, and overnight temperatures at your destination ahead of time. This way, you can plan accordingly and pack appropriately. You may also want to consider whether there may be adverse weather that could affect travel plans as well.
Look for Senior-Friendly Accommodations
When selecting a hotel or other type of accommodation, search for senior-friendly properties with amenities such as grab bars in the bathrooms and plush beds that can ease aches and pains. If possible, look for options with pools or hot tubs. These can be great ways to relax after long days of traveling or exploring.
Get Premium In-Home Senior Care
Planning a spring break trip that's right for seniors can be challenging. However, with careful preparation and consideration of the needs of seniors, you can create an unforgettable shared experience. With these travel tips in mind, there's nothing stopping you from planning a spring break getaway that appeals to seniors as much as younger members of the family!
Senior Helpers Denver South provides premium in-home care for seniors in the Broomfield, Arvada, Westminster, Thornton, Northglenn, Wheat Ridge, Lafayette, Aurora, Commerce City, and Denver areas. Contact us today to learn more!