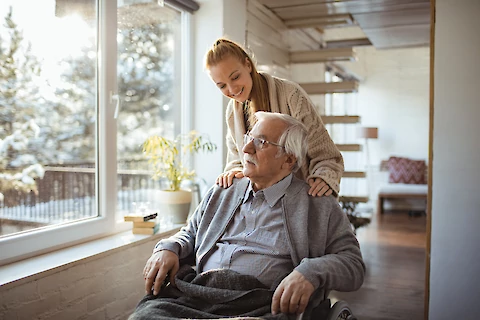 Navigating the golden years in familiar surroundings is a comfort many seniors desire. This concept, known as "aging in place," allows our loved ones to live independently in their home of choice. However, making this possible often requires some modifications to their surroundings. These changes not only enhance their comfort but also ensure safety as mobility and health needs change.
As a caregiver or family member, your support during this transition matters tremendously. With your help, your loved one can live their later years safely and comfortably at home.
Understanding the Needs of Your Senior Loved One
Understanding the needs of your senior loved one is a crucial first step toward effective home remodeling. Engage them in conversations about their comfort, current challenges, as well as their vision for a safe and accessible home. Watch them as they go about their day-to-day activities. You're likely to identify potential risks or problem areas that they might overlook.
Necessary and Useful Remodels for Aging in Place
Now, on to the upgrades. One simple yet significant modification for aging in place is improved lighting. As we age, our vision changes. Therefore, you must ensure all areas of the house, especially hallways and staircases, are well-lit. Consider swapping out dim bulbs for brighter LED ones or adding extra lights in darker spaces.
Non-Slip Flooring
Non-slip flooring is a must-have in the bathroom and kitchen. It's ideal for any areas that are prone to getting wet. There are numerous stylish and functional options available, from non-slip vinyl to textured ceramic tiles.
Grab Bars
Installing grab bars is another effective way to enhance safety when remodeling for aging in place. They can provide essential support in the bathroom, near the bed, as well as any other place where your loved ones might need added stability. Be sure to install them where they're easily within reach.
Walk-In Showers and Raised Toilets
Walk-in showers are a modern and safer alternative to traditional tubs as they can significantly reduce the risk of falls during bathing. Look into raised toilets as well, as they can make the simple act of using the bathroom much safer and easier for seniors with mobility issues.
Wheelchair Ramps
For senior loved ones using wheelchairs, wheelchair ramps at all entrances can make a world of difference in their daily activities. However, it is important to work alongside a professional to ensure the ramp is built to the correct specifications for maximum safety.
Providing Logistical Support During the Remodeling Process
Providing logistical support during the remodeling process involves carefully planning and executing each modification. Create a timeline that allows for the least disruption to your senior loved one's daily routine. Set a realistic budget, taking into account the costs for materials and professional fees.
Choosing the right professionals to execute the remodeling is also crucial. Look for contractors with experience in age-friendly modifications and positive reviews. Keep an eye on the remodeling process to ensure the end result suits the needs of your loved one.
Connect With Senior Helpers Denver South
Remember, the remodeling process can be daunting for seniors. To reduce stress, keep them involved in the process as well as reassure them about the benefits these changes come with. Remodeling for aging in place is a practical and loving way to show your senior loved ones that their comfort and safety are your top priorities.
If you live in Broomfield, Aurora, Arvada, Thornton, or Commerce City, don't hesitate to contact us at Senior Helpers Denver South. Our team is ready to provide the support and professional help you need to ease the transition and ensure a successful remodeling process.