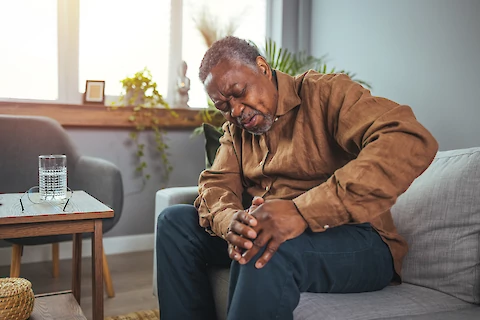 When a senior loved one is diagnosed with a chronic condition, it can be a difficult and emotional challenge for both the person living with the condition and their family. Even after receiving an accurate diagnosis, your senior loved one might struggle to understand its implications on their day-to-day lives, medications, and lifestyle changes needed as well as treatment options available. 
Common Chronic Conditions of Older Adults
Many chronic conditions are common in senior adults. According to the Centers for Disease Control & Prevention (CDC), six out of 10 Americans are living with one or more chronic health conditions. Here's a look at the most common ones.
Heart Disease 
Heart disease refers to multiple conditions that affect the structure or function of various parts of your senior loved one's heart including coronary artery disease and congestive heart failure. Symptoms associated with these diseases may include chest pain, shortness of breath, and fatigue. It can greatly reduce the quality of life by limiting physical activity and affecting daily routines due to necessary medication regimens.
Diabetes
Diabetes is a condition in which the body cannot effectively regulate blood sugar levels. Prolonged high blood sugar levels can damage organs, and increase the risk of heart disease, stroke, and other serious conditions. Symptoms include frequent urination, thirstiness, and hunger as well as blurred vision. 
Alzheimer's Disease
Alzheimer's disease is a progressive form of dementia that cannot be cured. It affects memory, thinking, language skills, behavior, and ability to perform daily activities. Common symptoms include short-term memory loss and changes in mood or personality.
Osteoporosis
Osteoporosis is a disease that weakens bones, making them vulnerable to fractures and breaks. It is caused by the gradual loss of bone tissue occurring over time as a result of hormonal changes or other health conditions. Symptoms include neck or lower back pain as well as weakened muscles. 
Arthritis
Arthritis is a common condition that affects the joints, causing them to become stiff and painful from inflammation in the joint. This can impact mobility, making it difficult for your senior loved one to do activities of daily living such as dressing, bathing, and going up or down stairs. 
Stressful Nature of Diagnosis
A diagnosis of a chronic illness can create stress in your senior loved one. Here's a look at a few of the causes of the stress:
Anxiety of Unfamiliarity
Living with a chronic condition can be unfamiliar and stressful for many seniors. It's normal to feel anxiety when facing uncertain futures and living with a new diagnosis of long-term illnesses.
Financial Burden of Treatment
Treatment for chronic illnesses can be expensive and financially draining for senior adults. The medications, doctor visits, therapies, and medical devices may not all be covered by insurance or Medicare. This adds stress to the situation as your senior loved one worries about affording proper care.
Fear of Losing Independence
A chronic condition can lead to a dependency on medical treatments, medication management, and lifestyle changes. Losing independence can be difficult for many seniors who are used to taking care of themselves. This fear may add stress as they come to terms with their diagnosis and its implications.
Senior Helpers San Gabriel Valley Provides Assistance for Seniors
Receiving a diagnosis of a chronic illness can bring on feelings of stress and anxiety for your senior loved one. It can be overwhelming and uncertain as they navigate their new reality. With the right resources in place, it is possible for stressed senior adults to manage their condition with support from family, friends, and professional caregivers in San Gabriel Valley, Arcadia, Pasadena, La Cañada Flintridge, or Covina. Senior Helpers San Gabriel Valley offers help with daily tasks, medication reminders, and more. Reach out to us now!