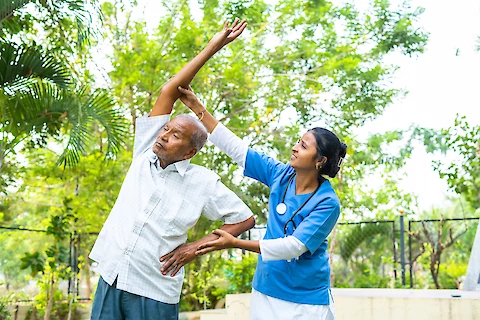 Caring for a senior relative with a chronic health condition can be both challenging and rewarding. As a caregiver, you want to ensure that your loved one's condition is properly managed while also making sure they feel supported, engaged, and well-rested. You need some helpful tips and insights to navigate the complexities of managing chronic health conditions in seniors.
Understanding the Chronic Health Condition
Understanding the specific chronic health condition affecting your senior relative is the first step toward providing effective care. Consult with healthcare professionals, including physicians, geriatricians, and nurse practitioners, to gain a thorough understanding of the condition's symptoms, causes, and potential complications. You need to stay informed about the latest treatments and management strategies to ensure your loved one receives the best possible care.
Developing a Care Plan
Once you have a clear grasp of the condition, work with healthcare professionals to develop a tailored care plan that suits the needs and abilities of your senior relative. Set realistic goals and expectations for their health and well-being, and establish a routine for medication, exercise, and other essential activities. You should monitor your loved one's progress and be prepared to adjust the care plan as their condition or abilities change over time.
Ensuring Proper Medication Management
Proper medication management is crucial when caring for seniors with chronic health conditions. Understand the prescribed medications and their potential side effects to ensure your loved one is taking them correctly and safely. You should create a medication schedule and stick to it, using pill organizers or medication reminders to help prevent missed doses. You want to maintain open communication with healthcare professionals and share any concerns or changes in your senior relative's condition.
Encouraging a Healthy Lifestyle
A healthy lifestyle plays a significant role in managing chronic health conditions and improving overall well-being. Encourage your loved one to eat a balanced diet that meets their nutritional needs, taking into account any specific dietary restrictions related to their condition. Regular exercise, tailored to the senior's abilities and limitations, can also improve their physical and emotional health, but check with their doctor before starting a new routine. Supporting mental well-being is equally important, so encourage participation in social activities and hobbies that bring joy and engagement. Finally, ensure your senior relative gets enough sleep and rest as these are vital for overall health.
Preventing Isolation and Loneliness
One challenge seniors with chronic health conditions often face is a feeling of isolation and loneliness. Help your loved one maintain social connections with friends and family, whether through in-person visits or technology like video calls. Your senior loved one should participate in community events or activities at a local senior center to provide opportunities for socialization and fun. Additionally, support groups or counseling services can offer valuable emotional support and resources for seniors dealing with chronic health conditions.
Recognizing and Managing Your Stress as a Caregiver
As a caregiver, you need to recognize and manage your stress and prevent burnout. Be mindful of the signs of caregiver stress and seek support from friends, family, or caregiver support groups when needed. You want to practice self-care and take breaks to ensure you can provide the best care for your loved one. Respite care or professional caregiving services can provide additional assistance or time for yourself.
Senior Helpers San Gabriel Valley Offers Respite Care and More
Managing chronic health conditions in seniors requires a comprehensive approach that addresses their physical, emotional, and social well-being. Caregivers should collaborate with healthcare professionals, develop tailored care plans, and encourage a healthy lifestyle while combating feelings of isolation and loneliness. Don't forget to take care of yourself as a caregiver and seek support when needed.
If you live in San Gabriel Valley, Arcadia, Pasadena, La Cañada Flintridge, or Covina, and need assistance in managing your senior relative's chronic health condition, consider partnering with Senior Helpers San Gabriel Valley. Our professional caregiving services can help improve your loved one's quality of life and provide you with the support you need. Contact us today to learn more about how we can help.