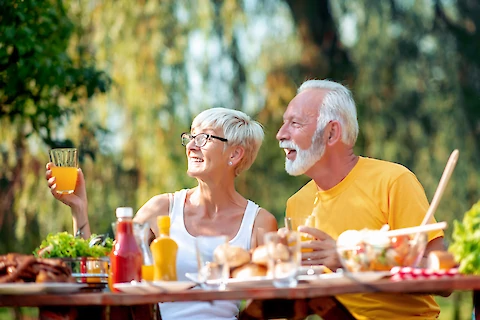 When planning a picnic or BBQ, it's essential to make sure that everyone enjoys the gathering, including seniors and individuals with disabilities. This blog post will guide you through planning an accessible event that caters to the needs of all your loved ones. The post covers everything from choosing an inclusive location to organizing fun activities and a delicious menu.
Choose an Ideal Location
When selecting a location for your accessible picnic or BBQ, it's important to consider proximity to restrooms, availability of shade, and wheelchair accessibility. For San Diego, Chula Vista, and Point Loma residents, you'll find plenty of parks and facilities that cater to these needs. Don't hesitate to ask local park authorities for recommendations or check online reviews to find the perfect spot.
Focus on Seating Arrangements and Modifications
Comfortable and accessible seating is crucial for making everyone feel welcome and at ease. To create an inclusive seating arrangement, consider using sturdy chairs with armrests for support, cushions or padding for added comfort, and enough space for wheelchair users to maneuver. Also, remember to arrange seating in a way that allows for easy conversation and socializing among guests.
Plan an Easy-to-navigate Menu
When planning the menu for your picnic or BBQ, consider dietary restrictions and preferences among your guests. Opt for easy-to-eat food options and include nutritious and senior-friendly dishes. You won't go wrong with bite-sized snacks, grilled vegetables, and lean proteins.
To create an accessible menu, label each food item with its ingredients and any potential allergens. Labeling the food helps guests make informed choices and avoids any surprises. Additionally, provide utensils and dishware that cater to individuals with limited dexterity, such as easy-grip utensils or plate guards to prevent spills.
Organize Inclusive Activities
Keep in mind mobility restrictions and sensory sensitivities when planning activities for your gathering. Offer a variety of low-impact games and activities, such as bingo, trivia, or a gentle game of catch. These options allow everyone to participate, regardless of their physical capabilities.
For those with sensory sensitivities, designate a quiet space or area away from the main event where guests may go to relax and regroup. Those who may become overwhelmed by noise or stimulation will appreciate this thoughtful gesture.
Seek Expert Advice on Accessibility
Many resources are available online and in person to help guide you in planning an accessible event. Local organizations that specialize in accessibility can offer invaluable advice and feedback. Don't hesitate to reach out to them for support and guidance.
In San Diego and its surrounding areas, Senior Helpers is a trusted resource that provides expert assistance in planning an inclusive picnic or BBQ. Our professionals are well-versed in the unique needs and considerations of seniors and individuals with disabilities, ensuring a successful gathering.
We Can Help
Planning an accessible picnic or BBQ requires attention to detail. You will create a welcoming atmosphere that fosters connection and fun by choosing an inclusive location, ensuring comfortable seating, planning an easy-to-navigate menu, and organizing activities that cater to all.
If you live in San Diego, Chula Vista, or Point Loma, contact us at Senior Helpers San Diego. We'll help you with your accessibility plans and discuss our services with you, such as Wellness Watch and Personal Care.