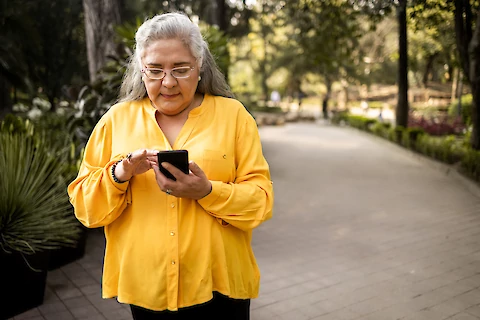 Understanding 9 Common Scams Targeted Toward Senior Citizens: Protecting Our Elderly Loved Ones All Year Round
Sadly, there are a lot of scammers out there who prey on people's vulnerabilities, and seniors are often targeted. This can be devastating for your elderly loved one if they fall for such scams. Some have even lost their entire life savings because they trusted someone they shouldn't have.
Unfortunately, this is treated as a minor crime, even though it has major consequences. When one considers how much money a person has to live on and how they may not be able to work, even if they want to, they must hang onto every penny so that they can sustain themselves and maintain their health during that process.
For these reasons, it's essential to inform your senior parents about scams that frequently target seniors, so that they can avoid losing their hard-earned cash.
Government Impersonation Scams
This is a heinous scam. People call seniors and pretend to be representatives from the Internal Revenue Service, Medicare, or the Social Security Administration. They could say that your elderly loved one has unpaid taxes and even threaten deportation if the sum of money they are requesting—always in an urgent manner—is not paid immediately. They may also say that they will eliminate Social Security and Medicaid benefits should the victim of their fraudulent scheme not give them their personal information, which would then be used to commit identity theft.
As always, it's essential to ensure that these numbers are actually from government agencies. Always double-check them and urge your parents to look at their paperwork and contact the phone numbers contained within them if they have any questions.
Sweepstakes and Lottery Scams
People love to win the lottery, and scammers know that which is why they will often call unsuspecting consumers and say they've won a ridiculous amount of money when they haven't. They paint an elaborate story that preys on anyone who has an iota of hope for additional earnings, especially if one is struggling financially so that they can have access to your senior loved one's personal information and steal their identity. The red flag is that your elderly loved one will almost always be asked to send money in exchange for these fake prizes, which of course never arrive.
These can be extensive schemes, but the reality is that no one will ever have to pay for a lottery or sweepstakes prize. Sadly, the amount these spammers ask for is exorbitant.
Your elderly loved one should likely keep a list of every entry into lotteries and sweepstakes and contact the actual organizations to ensure that the call is legitimate. If they'd actually won, no one would be asking them to pay a dime.
In short, if they have to pay for their "prize," they haven't actually won the lottery.
Robocalls and Phone Scams
Robocalls target seniors and record their voices when they answer the phone. They often claim a warranty of some kind is expiring. They almost always request money to take care of this false issue. Again, your parents should contact the actual organization they did business with and inquire about any potential problems before handing over their hard-earned cash. They will want to ensure that they have the correct numbers on hand and do not fall for fake ones falsely associated with car and phone companies.
The Grandparent Scam
This intimately cruel scam targets grandparents with hearts of gold and attempts to take advantage of their deepest fear. Some individuals call, posing as a grandchild, and state that they are enduring an emergency and need money immediately to remedy the situation. First of all, the natural reaction is panic, but your elderly loved one must center themselves and think logically if they are the target of such despicable behavior.
If this happens, they should immediately hang up before looking up their grandchild's number and calling them directly. If their grandchild doesn't pick up on the first ring, they should then call the kid's parents. Chances are, they will be informed that everything is just fine and someone was simply trying to take advantage of them financially. This one is particularly hard not to respond to because it's meant to trigger someone's emotions, but that makes it all the more important to maintain open lines of communication so you can inform your elderly loved one that everything is okay sooner than later if they find themselves in this scenario.
Romance Scams
Lately, a lot of people have been turning to online dating sites and apps to find romance, including seniors. Unfortunately, some spammers have preyed on this shift and created elaborate fake profiles on apps and various social media sites to mislead the people they target. They then ask for money for various "emergencies" and may even claim that they need cash to travel to the person they have said they love. All of this is an intricately crafted lie told solely to rid seniors of their hard-earned money.
COVID-19 Scams
As of June 2021, the FTC logged over 500,000 consumer complaints. These include so-called miracle cures, vaccines, and COVID-19 testing. Please remind your elderly loved ones that coronavirus vaccines are always 100% free.
In addition, the "miracle cures" will never be backed by scientific evidence, and anyone who calls your senior parent or grandparent offering free COVID-19 tests could be posing as a representative from Medicare, the Department of Health, or Human Services. It may be worthwhile to provide your senior parent with a list of the actual phone numbers of these organizations in one place so that they can double-check these if they happen to be contacted by scammers.
Investment Scams
If anyone calls your elderly loved one and tells them about a supposed investment opportunity offering guaranteed returns, they should hang up immediately. These scams are often associated with cryptocurrency, and these frauds sometimes make millions of dollars as a result of their lies.
Email and Internet Fraud
It's no secret that a lot of seniors struggle to adapt to technology, understandably so. Everything is advancing at a rapid pace. However, there are spammers out there who will provide fake antivirus programs and email your elderly loved ones about them.
Popups are another form of fraud. Almost always, this "antivirus software" will cost an inordinate amount of money, so this should be a red flag. Sometimes these "antivirus programs" are actual viruses, which could end up exposing your senior parent's personal information so that other scammers can access it and steal their identity. 
Phishing Emails and Text Messages
Unfortunately, it's not uncommon for seniors to be emailed or texted from a phony number. More often than not, these scammers are requesting either money, personal information, or both. If they are contacted by someone saying they've won millions and must immediately provide their banking details, for instance, this is a scam.
If your elderly loved one feels they have been targeted by a scammer, they should call Adult Protective Services at 1-800-677-1116.
Who is Most Vulnerable?
Generally speaking, seniors who have mental health conditions or experience extreme loneliness are more vulnerable to scams. If someone has trouble remembering their contacts, for example, they may be more prone to answering an unfamiliar phone number. In addition, lonely seniors will likely find themselves more tempted to give money to someone they don't know on a dating site because they are almost always craving companionship.
Additional Steps for Their Security
Most importantly, you will want to maintain open lines of communication with your elderly loved one as frequently as possible. If they are quite isolated, for instance, you might consider making a bit of extra time for get-togethers, or hiring someone to provide them with companion care so that they don't get too lonely. You may also want to type out a concise list of common scams targeting seniors so that they can keep that on them on hand in case someone unfamiliar calls and asks for money.
Additionally, you could consider putting your elderly loved ones on the Do Not Call Registry, have them block phone spam calls, and even offer them a refusal script. Chances are, your senior parents or grandparents may think it's rude to simply hang up the phone, even if they are being scammed, so you might want to write down a quick note dictating how they can end the conversation politely that they can refer to. For instance, they may simply say, "I'm sorry I can't speak with you right now. I'm busy making dinner." This will likely help them feel better about setting a boundary so they can avoid getting taken advantage of. 
Senior Helpers
Our California-based Senior Helpers offices provide Personal Care, Companion Care, and Chronic Disease care.
We are located in Pleasanton, Livermore, Dublin, and Hayward. Please contact us at https://www.seniorhelpers.com/ca/pleasanton/ for more information.