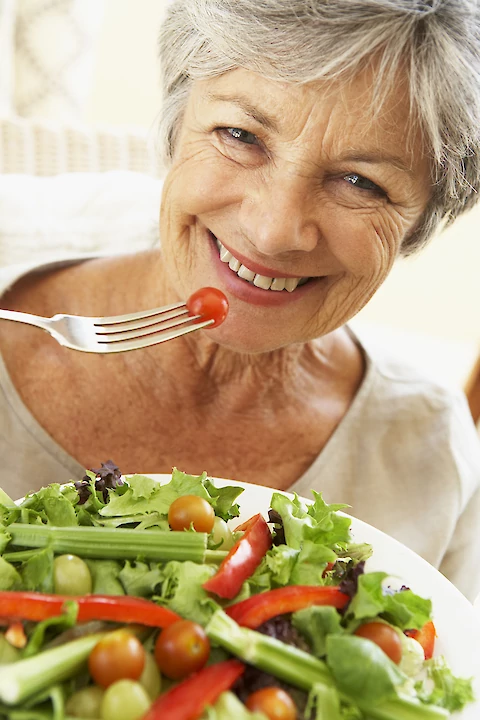 Exercise, Dieting, and Healthcare Routine Recommendations for Senior Women Over 65
When you maintain an active lifestyle full of physical movement, nutritious meals, and regular healthcare visits, your age truly becomes just a number. Exercising, dieting, and routine healthcare screening are the three pillars of vibrant living in your 60s, 70s, and beyond. Get started with these basics tailored to the specific needs of women over the age of 65. 
Why Senior Women Need to Prioritize Exercise, Diet, and Healthcare Screening
The Benefits of Exercise for Senior Women Over 65
Staying physically active is essential for maintaining a healthy lifestyle later in life. Exercise helps to improve your strength and balance while reducing the risk of chronic diseases that are most common in senior women, such as heart disease, Alzheimer's, stroke, and diabetes. Plus, engaging in physical activity can help boost your mental health by lifting your mood, reducing stress, and lowering the risk of depression and anxiety.
The Importance of Diet and Nutrition 
Some seniors report a slower metabolism during these years. If that's a concern for you, focusing on nutrient-dense food can help you with weight management. A well-balanced diet also fuels your body with energy while keeping blood sugar levels balanced. Finally, proper nutrition supplies the vitamins, minerals, and antioxidants you need to address some of the most common concerns for women your age, such as osteoporosis. 
The Value of Regular Healthcare Visits
Regular healthcare visits play a major role in both the prevention and early detection of illnesses, as well as tracking any medical conditions you have. By visiting your doctor at least once a year, you can also make sure that all your vaccinations and screenings are up to date. 
Exercise Recommendations for Senior Women Over 65
The U.S. Centers for Disease Control and Prevention (CDC) recommends that you engage in at least 150 minutes of aerobic physical activity every week. This can include activities such as walking, swimming, or biking, as well as daily activities like housework or taking a leisurely walk. The CDC also advises adding some strength-training exercises into your routine at least two days per week. Remember to talk with your doctor before engaging in any new exercise program to make sure it is appropriate for your needs.
Diet and Nutrition Recommendations for Senior Women Over 65
Factors like gender and age play an important role in determining how many calories you need. If you haven't calculated this before, reputable sources like the Mayo Clinic offer easy online calculators that tell you exactly how much you should be eating each day. Foods that should be included in your diet include vegetables, fruits, lean meats like poultry and fish, whole grains, and dairy products like yogurt or cottage cheese. Additionally, limit processed foods as much as possible. 
Healthcare Routine Recommendations for Senior Women Over 65
Start with annual checkups where you can keep track of chronic diseases or any other health concerns you may have. You may also want to talk to your doctor about available vaccinations to prevent the spread of illnesses that affect seniors, such as influenza. Lastly, get a schedule from your doctor about upcoming screening tests appropriate for your age and family history. For instance, mammograms or colorectal cancer tests are often recommended for the early detection of breast cancer and colon cancer. 
Senior Helpers Pleasanton Offers Personalized In-home Care
Senior Helpers Pleasanton offers personalized in-home care and support tailored to your unique needs, including assistance with preparing nutritious meals and driving you to your doctor for regular health screenings. Contact Senior Helpers Pleasanton today to learn more about our services in Livermore, Dublin, Pleasanton, Hayward, Livermore, Dublin, and Alameda County, CA.