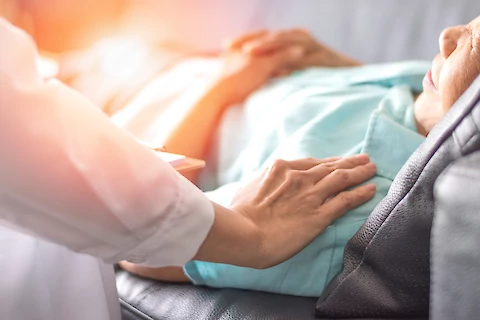 Deciding between dialysis and kidney replacement for a senior loved one can be a difficult decision that requires deep consideration. It's important to understand both the benefits and risks associated with each option before making this type of critical decision.
Benefits of Dialysis
Dialysis is one of the most accessible and economical options for managing kidney failure. Treatment sessions can be done in a dialysis center or at home with regularly scheduled appointments. This makes it easily available to your senior loved one.
The cost associated with dialysis treatment is relatively low compared to other forms of treatments such as transplants or kidney replacement surgeries. Most insurance plans cover a portion of these costs, helping to ease the financial burden.
Finally, your senior loved one's continuous care under supervision does not greatly limit their quality of life. Treatment typically only takes several hours weekly and may even be completed more often at home during free time. 
Risks of Dialysis
Although dialysis treatment can be beneficial, there are many potential risks associated with the process. A common risk for all types of dialysis is an infection at an injection site due to frequent needle access.
Other complications include dehydration resulting from excess fluid removed from sessions, as well as possible allergic reactions to drugs administered during treatments. It may also cause fatigue and nausea due to extended hours and medication side effects which may further interfere with the quality of life over time.   
Benefits of Kidney Replacement 
Kidney replacement is an option that involves surgically replacing a failed kidney with one from a compatible donor, either deceased or living. This procedure eliminates the need for dialysis treatment. 
Advances in medical technology make this form of treatment cost-effective and your senior loved one no longer has the expense of dialysis. Lastly, having fewer long-term responsibilities such as weekly trips to the clinic provides recipients with greater freedom. They can enjoy activities normally outside their reach because of illness-related limitations due to dialysis treatments 
Risks of Kidney Replacement
Although kidney replacement can provide numerous benefits, it carries potential risks. Surgery is a high-risk endeavor associated with infection, death, or organ rejection. Furthermore, possible drug reactions may occur from medications administered to prevent rejections which could lead to further complications. Lastly, patients should be aware that even after the transplant some people continue dialysis until their new kidneys are functioning at full capacity
How to Talk to Your Senior Loved One About Options 
Discussing dialysis and kidney replacement options with your senior parent should involve listening to their concerns first. From there, it is important to explain the benefits and risks of each option so that all implications are taken into consideration when making a decision. 
You want to discuss long-term implications such as changes in quality of life, increased medical costs, or other lifestyle adjustments due to illness that may arise from either option. Offering resources helps ensure your senior loved one receives all available help while navigating through this process.  
Senior Helpers North-Central OC Offers Support for Seniors
Deciding between dialysis and kidney replacement for a senior parent can be a difficult decision since there are many risks, benefits, and long-term implications associated with each option in Yorba Linda, Fullerton, Anaheim, Anaheim Hills, Brea, Placentia, and La Habra. Senior Helpers North-Central OC can help your senior loved ones with daily tasks, transportation to appointments, and medications no matter which option they choose. Reach out to Senior Helpers North-Central OC today!