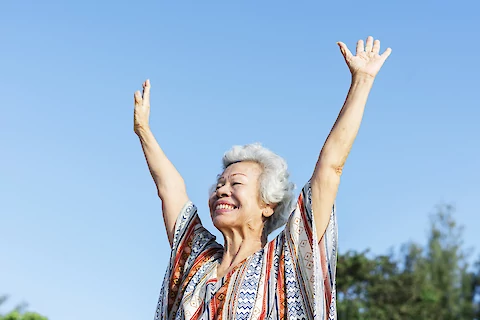 As our loved ones age, their needs and capabilities change, and it can be difficult to distinguish between successful aging and indications that they need extra help. This blog post will help you understand what successful aging looks like and how to navigate this often challenging, but always rewarding journey.
The Concept of Successful Aging
Successful aging is not merely about longevity, but also about quality of life. It involves maintaining physical, mental, and emotional health, and a sense of independence. 
Unfortunately, there are plenty of misconceptions about aging that can obscure our understanding. For instance, aging is not synonymous with incapacity, nor does independence mean doing everything without assistance.
Signs of Successful Aging
Successful aging involves maintaining physical health, like strength and functional mobility. It also includes supporting mental health, where seniors stay mentally engaged and maintain their cognitive abilities. Emotional health is equally important, highlighted by maintaining social connections and feeling a sense of joy and purpose. 
When it comes to a sense of independence, it doesn't mean managing all tasks alone. It's more about successfully making decisions and handling day-to-day activities with or without some help.
When to Seek Outside Help
Caregivers and adult children should be attuned to a senior's overall well-being, and recognize changes that may signal a need for additional assistance. Health concerns that impact a senior's ability to carry out their daily tasks or changes that affect their mood or cognitive abilities may be signs that it's time to seek help. But remember, this is not a failing on their part or yours. It's a normal part of life's journey, and there are resources available to help.
How Senior Helpers Montclair Can Help
Recognizing the signs of successful aging and understanding when to seek help is crucial for supporting our loved ones as they grow older. Remember, there's no shame in seeking help, and you're not alone in this journey. 
At Senior Helpers Montclair, we understand the challenges faced by seniors and caregivers alike, and we aim to support you in this journey. Contact us today to learn about our range of services designed to promote independence and well-being while giving caregivers the support they need and deserve. From assistance with daily tasks like housework and meal preparation to in-home respite care for advanced dementia patients, our team is here to help seniors in Fontana, Pomona, Ontario, Rancho Cucamonga, and Montclair live their best lives.