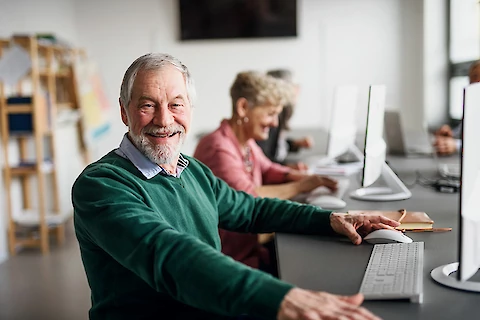 The Benefits of Senior Education
There are many benefits to continued learning and education in your senior years. Advantages may include decreased isolation, improved cognitive function, and better mental and physical health. There are unlimited opportunities to learn online and in the comfort of your own home. Classes may be offered free of charge or at a lowered rate for seniors. 
Did you know that the Yuba City Parks and Recreation Department offers scholarships to less financially fortunate senior members in our community? Applicants must live in Yuba City and be age 60 or older. Click here for more information and a scholarship packet.