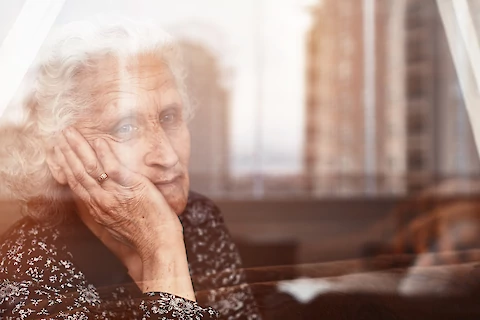 Loneliness In Seniors: Warning Signs To Look Out For and How to Help
Loneliness is a common issue among seniors, with around one-third of adults over 45 reporting feelings of loneliness. As people age, they may become isolated due to the loss of loved ones, physical health issues that prevent them from leaving the house, or the distance of friends and family. Loneliness can contribute to depression, and it's also been linked to increasing a person's risk of developing serious medical conditions like dementia, heart disease, and stroke.  Caregivers should be aware of the signs of loneliness in seniors and take steps to help them cope. Be on the lookout for warning signs such as a lack of motivation to participate in activities they once enjoyed. They may no longer want to partake in hobbies or interests if they have to do them alone. Seniors may also start neglecting their well-being due to loneliness, such as failing to care for their hygiene or not getting out of their pajamas. They might also become more pessimistic, complaining about the people and things around them more frequently.
If caregivers notice these signs of loneliness in seniors, they should take proactive steps to help seniors create a strong social network. Here are a few ideas to help seniors reconnect with family and make new friends.
Proactively Plan Social Activities
Encouraging seniors to socialize and connect with others is a proven method for combating loneliness. There are many ways to do this, such as joining a local senior group, participating in activities designed for seniors, or attending clubs catering to their hobbies and interests. Caregivers can research options in their area and offer to take their loved one to participate. Local senior centers can be great places to find resources, classes, and clubs for seniors. Check out Frank Bergon Senior Center in Madera, the Clovis Senior Center, or Merced Senior Community Center to get started. 
Keep Seniors Connected With Technology
Being able to connect more spontaneously over long distances can quickly combat feelings of loneliness. Video chat platforms like Skype or FaceTime allow seniors to communicate easily with loved ones who have moved away. This can be an excellent way for seniors to stay connected with their loved ones and bridge the gap of physical distance. Caregivers can set up these platforms for seniors and offer assistance if needed, and YouTube tutorials or local tech companies can lend advice on how to get started. 
Hire Companion Care Services
Hiring companion care services can benefit seniors in many ways, including socializing and engaging with others. Having in-home care can help reduce loneliness and isolation and give seniors a chance to connect with someone new. These services also provide primary caregivers with a much-needed break. Companion care services can also assist with daily tasks, improving seniors' quality of life and independence. 
Senior Helpers Can Help Fight Loneliness in Seniors
Caregivers play a crucial role in supporting seniors and promoting their overall well-being, especially when it comes to dealing with loneliness and isolation. If you have seniors in your life who are struggling with loneliness, consider reaching out to Senior Helpers of Central Valley North for assistance. We offer companion care services to provide seniors with much-needed conversation. Our team can also help with things like scrapbooking, listening to stories, and providing help with household tasks like laundry and meal prep. These services are available throughout the north central valley, including Atwater, Fresno, Madera, Del Rey, San Joaquin, and beyond. Contact us to set up a free in-home evaluation to learn more about companion care services.