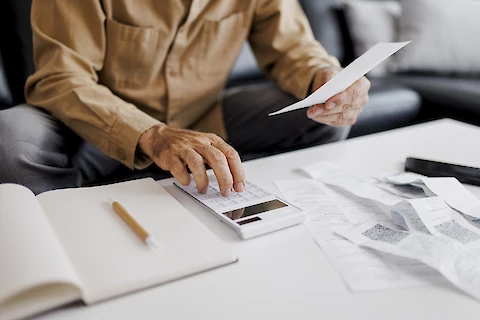 As our senior population continues to increase, more and more elderly parents are facing the challenge of navigating tax season. From asset management to retirement planning and beyond, various financial planning methods for seniors can help relieve the stress of filing taxes.
At Senior Helpers Berkeley, we understand the importance of financial planning for seniors. By educating them on common financial strategies as well as how to get ready for the 2023 tax season, we hope to ensure they feel confident managing their finances.
The Benefits of Financial Planning for Seniors
Financial planning for elderly parents not only helps them make more informed decisions about their financial situations, but it can also help them save money, avoid mistakes, and set up their finances for long-term success.
In fact, here are some of the benefits of financial planning for seniors:
Improved Tax Strategies
Financial planning can help seniors understand their tax obligations, better understand deductions and credits, as well as ultimately take advantage of tax strategies to save money.
Estate Planning
Financial planning can also help seniors plan for the future by creating an estate plan that outlines how their assets should be divided after they pass away. This can ensure their assets are distributed according to their wishes and that their family is taken care of after they pass away.
Long-Term Planning
This could consist of creating a budget, developing an investment strategy, as well as planning for retirement. All of these approaches can also help seniors plan for their future and ensure they have enough money to sustain them in their golden years.
Common Financial Planning Strategies for Elderly Parents
When it comes to financial planning, there are several common strategies seniors should consider.
In fact, here are some of the most critical financial strategies:
Asset Management 
Asset management includes monitoring and managing current assets, such as stocks, bonds, and cash, as well as planning for future investments.
Retirement Planning
This also includes:
Setting up a retirement savings plan.
Monitoring Social Security benefits.
Developing an investment strategy for retirement.
Tax Planning
This includes:
Understanding tax deductions and credits.
Strategizing to reduce taxes.
Taking advantage of tax-favored investments.
How to Prepare Seniors for Tax Filing Season in 2023
As we get closer to Tax Day 2023, seniors need to take steps to ensure they are prepared. Here are some tips for seniors on how to prepare for the 2023 tax filing season:
Gather Necessary Documents
Seniors need to start gathering the necessary documents for their taxes. These include income documents such as W-2s and 1099s, bank statements, as well as investment records.
Understand Tax Changes
It's also crucial for seniors to understand any tax changes in effect in 2023. These include any new credits or deductions that are available, as well as any changes to existing tax laws.
Utilize Tax Preparation Services
Lastly, they might want to consider utilizing tax preparation services to ensure they take advantage of all the tax benefits available.
Senior Helpers Berkeley Provides In-Home Senior Care
Financial planning for seniors is essential to helping them navigate the complexity of tax filing season. From asset management to retirement planning and understanding tax changes, there are a variety of financial planning strategies that can help seniors make informed decisions about their financial future.
If you are a senior in the Berkeley, Oakland, Alameda County, Vallejo, Pinole, San Pablo, El Sobrante, Richmond, Kensington, and El Cerrito areas, Senior Helpers Berkeley can help you prepare for tax filing season in 2023. Our in-home caregivers offer help with planning, organization, transportation, and more. Contact us today to get started!