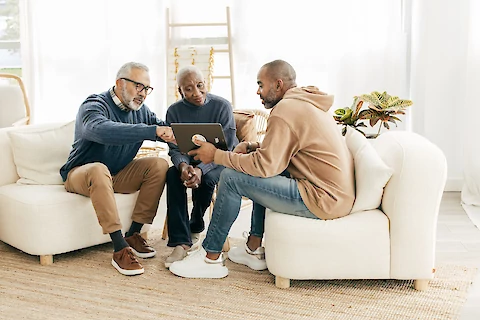 As the population of senior citizens continues to grow, it is critical that a foundation of equitable medical care is encouraged. Those who have devoted their lives to taking care of others should now be taken care of. However, for those seniors who want to get involved in advocating for equitable medical care, there are plenty of opportunities. Here are three ways to get involved in advocacy work, courtesy of Senior Helpers Cerritos - La Palma - La Mirada.
What Is Equitable Medical Care?
Equitable medical care implies that seniors ought to have access to necessary healthcare services, whether the treatment is readily available in the patient's local area or not. Of course, this means different things for different people and communities. The most important thing is that everyone has equal access to quality care when needed.
Ways to Advocate for Equitable Medical Care
There are several ways that senior citizens put their voices forward to ensure equitable medical care. Here are three important ones:
1. Join an Advocacy Group
Joining an advocacy group that works to support equitable medical care and other civil liberties is a great way to get involved. You can participate in protests, help write letters and petitions or even have your voice heard during speeches or testimonies. Most communities will have local organizations dedicated to protecting the rights of all individuals, especially senior citizens. 
2. Donate to Charities
Donating to charities that promote civil rights and equitable medical care can make a huge difference. Look into local, trustworthy organizations like the United Way. You could also consider donating directly to those who need financial help. Even though it may be tempting to support larger, national organizations first, helping out your own community is often much more impactful for seniors. You could also reach out to organizations like the Salvation Army. They can help you choose events to get involved in or offer up other ways to donate your time or resources.
3. Become an Educator
Finally, becoming an educator can help empower senior citizens to take control of their health. For example, you could host forums in your local area with the goal of informing others on how to access equitable medical care or how to spot potential issues when selecting a physician. Any sound education initiative at the grassroots level tends to work well for seniors who feel like they haven't been heard for too long. 
Senior Helpers Encourages Senior's Health and Well-being
It is vitally important to make sure seniors have the same access and rights to equitable medical care as everyone else. Fortunately, there are many different ways for senior citizens to advocate for those rights. Joining an advocacy group, donating to charities, and becoming an educator in your local area are all great options that can help ensure that every elderly citizen gets appropriate medical care.
Senior Helpers Cerritos - La Palma - La Mirada provides premier senior care to adults in and around the Artesia, Cerritos, Buena Park, La Palma, La Mirada, and Lakewood areas. Contact us today to learn more about our services!