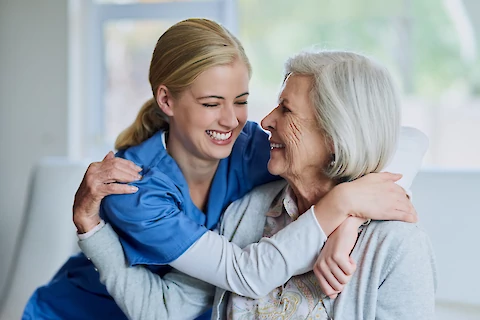 Nurses and caregivers play a crucial role in supporting seniors and their families, often going above and beyond their duties. In this post from Senior Helpers Cerritos - La Palma - La Mirada, we'll discuss the importance of acknowledging the hard work of hired caregivers and provide some helpful tips for showing appreciation on National Nurses Day.
Ideas for Celebrating National Nurses Day
One of the most heartfelt ways to express your gratitude is by writing a note or letter. Take some time to sit down and share your thoughts on how the caregiver has positively impacted your family's life. You could mention specific instances where they went above and beyond or simply let them know how much their support and care mean to you. A sincere, handwritten note can make a lasting impression and be a cherished keepsake for the caregiver.
Another way to show your appreciation is by providing a special meal or treat for the caregiver. You could prepare a delicious homemade meal, taking into consideration their preferences and dietary restrictions, or order takeout from their favorite restaurant. Besides, there's no better way to bond than over a shared meal, right? If you'd like to go the extra mile, you can also bake or purchase a dessert to enjoy together while sharing stories and laughter.
Giving your caregiver a well-deserved break or extra time off is another way to demonstrate your appreciation. Coordinate with other family members, friends, or additional caregivers to ensure your senior loved one is still cared for during this time. Encourage your caregiver to utilize this break to relax, engage in hobbies, or spend time with their own loved ones—after all, they deserve it!
Show Your Appreciation With Words
Don't underestimate the power of positive feedback and recognition. Be sure to verbally express gratitude and appreciation for the caregiver's hard work and dedication. Share your positive experiences with others, including the caregiver's employer, as this can help them feel valued and acknowledged for their efforts.
The Impact of Showing Appreciation
Showing appreciation can have a lasting impact on your relationship with the caregiver. It can strengthen the bond between them and your family, boost their morale and motivation, and foster a positive caregiving environment for your senior loved one.
Get Started With Premium Senior Care Today
National Nurses Day offers an excellent opportunity to show our heartfelt appreciation to the dedicated caregivers who make a significant difference in the lives of seniors and their families. As we've discussed, small and genuine expressions of gratitude can have a lasting impact, and together, we can make this day special for the caregivers we hold dear.
Are you located in Artesia, Cerritos, Buena Park, La Palma, La Mirada, or Lakewood? If you seek compassionate and dedicated caregivers for your senior loved ones, look no further than Senior Helpers. Our team of professionals is here to provide the support and care your family needs, ensuring your loved ones maintain a high quality of life within their homes. Contact us today to learn more!