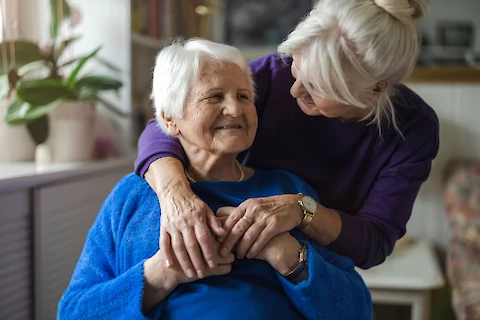 As we age, it's important to understand the implications of end-of-life decisions and advance directives. An advance directive plan is an individual's instructions regarding end-of-life care in case they are unable to communicate these wishes themselves due to illness or injury. When someone has thoughtfully planned for such a situation, their family members and healthcare providers don't have the additional burden of decision-making during difficult times. If you are caring for a loved one nearing the end of their life, starting the conversation about an advance directive can make those final decisions more straightforward. 
Benefits of Advance Directive Planning
Advance directive planning benefits both those nearing the end of life and those they leave behind. The primary benefit is that it helps minimize the burden on surviving family members by clearly expressing your loved one's wishes. This makes it easier for families to respect their requests if necessary and helps alleviate stress or fear related to them. In addition, advance directives help ensure open communication between everyone involved in providing care or making decisions about treatment and care options. Knowing that a plan exists can give much-needed peace of mind to all parties for years down the road. 
Steps for Creating an Advance Directive
Creating an advance directive doesn't have to be a daunting task. A few basic steps can guide the process and help ensure that plans are made following your loved one's wishes. 
First, identify a healthcare proxy who will make decisions on behalf of your loved one if they become unable to do so themselves due to illness or injury. 
Consider which family member or friend your loved one feels most comfortable placing in that position. In many cases, using a friend outside the family can make the process easier. 
Discuss these wishes early on. Talking through end-of-life options like CPR, palliative treatments, ventilation, or tube-feeding may seem uncomfortable, but having those conversations ensures that everyone involved understands the patient's wishes clearly. 
Documentation is necessary when making end-of-life arrangements. Complete freely available forms for advance directives with clear instructions detailing any preference regarding specific types of treatment as well as what kind of environment the person wants at their place of residency during their last days (if applicable). In addition, keeping track of all documents related to an advance directive plan makes it easier for family members or medical practitioners to look after them in case anything changes down the road. 
Finally, work with your loved one to update those directives regularly and ensure that their wishes have not changed. 
Help Keep Your Loved One Safe and Comfortable at Home
For many seniors, aging in place is a key part of their end-of-life planning. Many want to stay in their homes for as long as possible, even when it may no longer be practical. At Senior Helpers Tucson, we help provide essential care for seniors in Tucson Southeast, Green Valley, Oro Valley, Rita Ranch, Vail, Sahuarita, and Marana who may need tools that will help them stay home as long as possible, including respite care. Contact us today to learn more about our services.