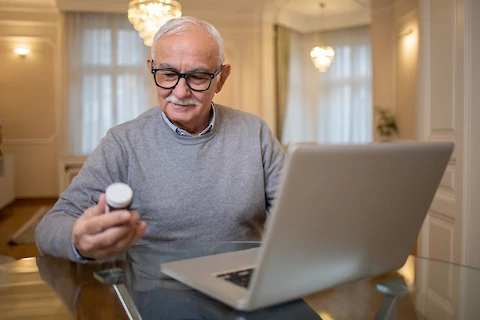 Caring for an elderly loved one can be a challenging task. It becomes even more so when you're doing it from afar. Long-distance caregiving involves more than a weekly phone call and occasional visits. It entails managing a senior's health, ensuring their safety and providing emotional support while miles away. It's a balancing act that many caregivers struggle with. 
1. Understanding the Challenges
Long-distance caregiving, while rewarding, often comes with emotional and logistical hurdles. The distance can make it difficult to gauge a loved one's health status or emotional well-being. You may struggle to get an accurate report from your loved one, especially if your loved one does not want additional care at home. Moreover, managing medical appointments, medications and other day-to-day tasks remotely can be a daunting task. 
2. Utilizing Technology for Communication
Technology can be a powerful tool in bridging the gap. Video calling apps like Skype or FaceTime can help you maintain face-to-face contact with your loved one. Additionally, there are various apps designed to streamline medication management and medical records, which can be a great aid. Look for an app that allows you to easily access information from a distance, including a solution that offers updates on your loved one's status and whether they have taken their medication each day if needed. 
3. Organizing Medical Appointments Remotely
With the help of technology, you can easily schedule and coordinate medical appointments. Communicate regularly with healthcare providers to stay updated on your loved one's health and ensure they're getting the best care. Services like telehealth can also come in handy. This allows your loved one to attend some appointments virtually. Use chat platforms to speak with your loved one's care providers when needed. 
4. Coordinating With Local Service Providers
Local service providers play a vital role in your caregiving team. Services like Senior Helpers Tucson can assist with tasks like personal care, transportation, meal preparation and more. Regularly communicate with these providers to ensure they understand your loved one's needs and preferences. You can also bring in service providers to handle tasks like yard maintenance, home cleaning or grocery delivery.
5. Connecting With Support Groups
Joining a support group can be a great source of emotional comfort and practical advice. Interacting with others who are in similar circumstances can provide you with new perspectives, helpful tips and much-needed understanding and support. Seek support groups online or in your local community. 
6. Planning Regular Visits
Although technology can act as a bridge, there's no substitute for in-person visits. Try to plan regular trips to see your loved one; these visits can help you assess their living conditions, health status and overall happiness. 
Long-distance caregiving can be challenging, but with the right strategies in place and a supportive network, you can provide the care your loved one deserves. For those residing in Tucson Southeast, Sahuarita, Marana and the surrounding areas, Senior Helpers Tucson is always ready to lend a hand. Reach out today to see how we can help you on this caregiving journey.