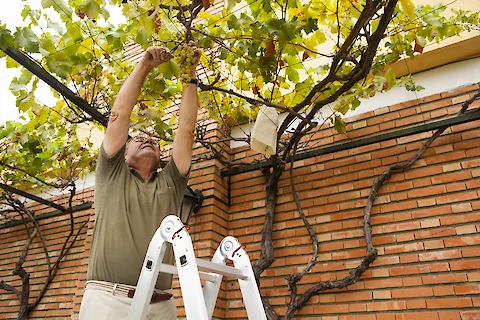 As the days grow longer and the temperatures rise, there's no denying that spring is just around the corner. For seniors, this beautiful season brings with it the promise of warm weather, blooming flowers, and more opportunities to enjoy the great outdoors. Still, it's important to keep safety in mind during this time of year, as some potential hazards may pose risks to older adults. In this blog post, we'll discuss some of the most common springtime injuries and how to avoid them, as well as share some helpful tips for managing allergies. So, read on so you can fully enjoy this delightful season, safely and comfortably!
Causes of the Most Common Spring Injuries
Spring makes us feel good, and inspires us to get out and get things done. Unfortunately, we can overdo it or otherwise take safety for granted. Below are some common spring injuries:
Rain showers can leave sidewalks, driveways, and outdoor stairs slippery, making it easier for seniors to lose their footing. To help prevent falls, make sure to wear appropriate footwear with non-slip soles when venturing outside, and use a walking aid, like a cane or walker if needed for extra stability.
Falls While Doing Spring Chores
Another common injury for seniors in the spring involves falls from ladders while performing outdoor maintenance tasks, such as cleaning gutters or trimming trees. To minimize this risk, it's a good idea to consider hiring help for tasks that require the use of a ladder. If you choose to tackle these tasks yourself, ensure proper safety measures are in place, like having someone to spot you and making sure the ladder is on stable, even ground.
Letting Yardwork Get the Best of You
Overexertion while gardening or participating in other yard work can also lead to injuries during the spring season. Recognize your limits and take breaks as needed to avoid straining your body. Ergonomic gardening tools can help reduce the risk of injury, as they are designed to make tasks more comfortable and put less stress on joints and muscles.
Tips for Dealing With Spring Allergies
Not only are allergies annoying and disruptive, they can also lead to injuries and other health problems. Here are some tips for keeping them at bay. 
Ask Your Doctor About Allergy Medications
For many, the arrival of spring also means the onset of allergy symptoms, such as hay fever. To reduce the impact allergies might have on your day-to-day life, try taking allergy medication before the pollen levels rise. Consult with your healthcare professional to determine which medication is best for you and start using it before allergy season kicks into full swing. This proactive approach can help minimize your symptoms and make enjoying the outdoors more pleasant.
Wear Clean Clothing and Protective Accessories
When spending time outside during allergy season, it's essential to wear protective clothing to shield yourself from pollen. A hat and sunglasses can help keep pollen from irritating your eyes and hair. After being outdoors, change your clothes and take a shower to remove any lingering pollen or allergens.
Monitor Daily Pollen Counts
To further help limit your exposure to allergens, keep an eye on daily pollen counts. Plan your outdoor activities accordingly, avoiding times when counts are highest. Keep your home a pollen-free sanctuary by keeping windows closed and using air filters to clean the air indoors.
Let's Start A Conversation
By taking the necessary precautions and following our safety tips, you can make the most of spring while minimizing risks. Seniors living in Tucson Southeast, Green Valley, Oro Valley, Rita Ranch, Vail, Sahuarita, and Marana can contact us at Senior Helpers Tucson for assistance with daily tasks and companionship to help you enjoy spring safely.